Joined

Mar 30, 2022
Messages

932
It's time to start a build thread on the new whip.
I don't typically name trucks so this one is just 2.0 right now. If you knew anything about my last truck it was given the name Turtle Truck by an old friend named Eddie because he was trash talking my 4x4 Prerunner.
The original Owner of this truck is my Friend Jeff. He lives in Valley Center with me but has been friends and was an old roommate of Jesse who had the infamous red Explorer. Jeff wanted to get a vehicle to go on trips with us and 'overland' as he said... He got lit up for using that term on DR haha.
He took some solid advise from Jesse, Mikey, and Tommy I believe. So what does she got?
1994 Ford Ranger 4x4 - stock gears - factory limited slip (seems to work) - factory AC Delete....
Up Front - Cut and turned beams, tube radius arms, simple bolt on engine cage, 12" king Coilovers, simple tube bumper that was purchased from an F150 (didn't fit well)
Interior - Stock, Race Radio, and a fucked up alarm system... we'll get into that later.
Out Back - Simple bed cage that sits way to high above the bed line... 18" Top resi Kings smoothbodies, Giant 64 kit (welded on like an idiot)
33" Goodyears - Fronts are from 2011 and getting replaced today, rears were brand new in 2018 when he first put her to the pasture. So they are essentially brand new.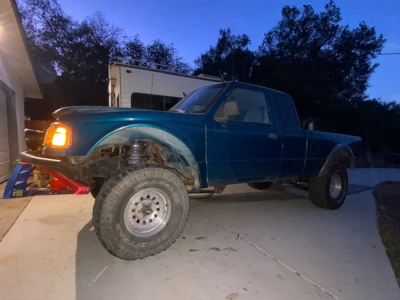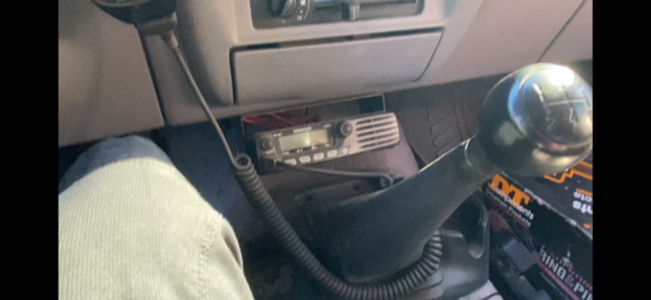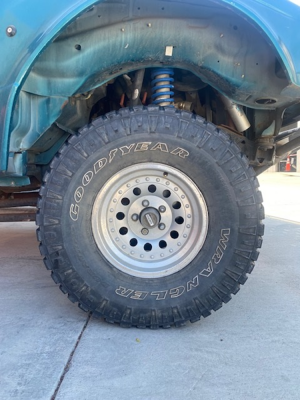 I got a screamin' deal on the truck because it was exactly for sale... I had just been at Jeff's house to hang with the kids and made him a low ball offer. Gave him a week or so to sit on it and up'd the price a little bit and he bit. Told him I'd head over right there and then to pick her up.
He said she would run with a little starter fluid.... I'm like she shouldn't need starter fluid, it's fuel injected haha. Well we got her running with the starter fluid. She ran and idled for a while why we sorted everything else out. Told the wife we were ready to leave and when I touched the gas peddle she died... It was getting late so we called it a night.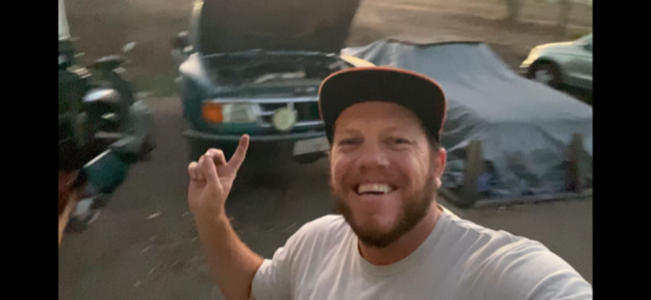 The next day I went up there right after work. drained what little gas was in the tank, replaced the fuel filter, fresh gas and again she ran but only with the help from some starter fluid.
Jeff obviously wanted to get rid of everything about this truck so he gave me every rando Spare product he had.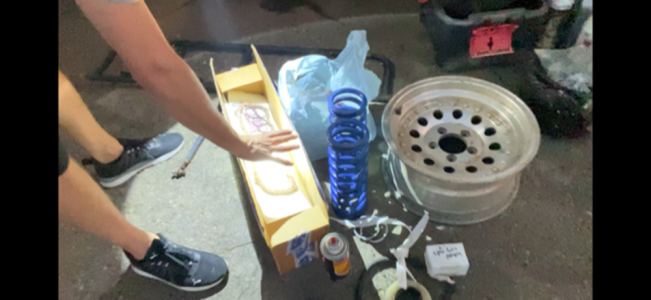 She was on her way to her new HOME.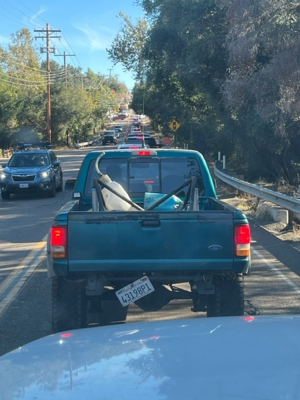 Last edited: