I have been spending money on old trucks since the early 2000's. Been around for desertrides, dezertrangers (RIP) and of course race desert. I'm in Ventura CA and try to make the trek to the desert whenever possible.
Currently have a 99 Tacoma (Rusty Red) I picked up moderately built, but heavily abused/neglected.
Rebuilt most of it and added 4wd. Working on the interior cage now.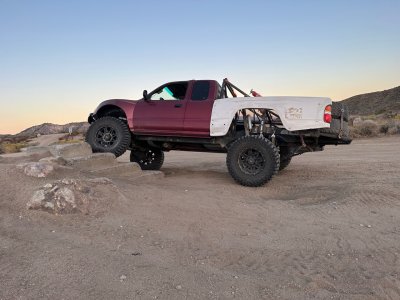 Last edited: