Joined

Mar 30, 2022
Messages

592
MARCH 2010
Bought this bad boy a few months back. It's so much fun to drive. I have taken it on a few missions already.Needs a lot of love and parts...going to be building as funds permit. Should turn out to be a cool little truck.
Got a hell of a deal on it.
22RE 5 spd
TC Uniball kit.
SAW 10inch c/o
Beard seats
quick disconnect.
came with spare trans/ complete axle few other parts.
The start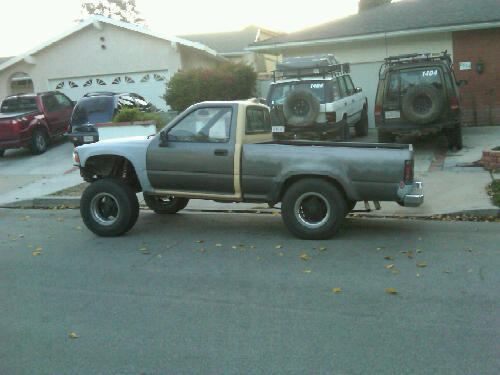 Those rims/tires already got some handles welded to them.
The Plan....
Deavers are going on this weekend - next week
Temp shocks
Front bumper with a couple 4000s
Magnaflo muffler
Race radio
Rattle can it one color
install stereo
Horn
Tires 33 x10.5s
6-12 months(Funds permitting)
cab caged
bed cage
Ditch the bed...
Shocks 16 or 18inch shocks
Fuel Cell
storage box
Elliott