Joined

Sep 19, 2022
Messages

16
Saw this via a dual post on Instagram with my buddy craig with the lifted towncar.
Haven't been part of a forum since I built my baja bug 6 years ago.
the samba and shoptalk
Im Travis I used to be an aerospace welder now I work at a lake.
Ive got a 71 f100 4x4 set up as a do everything rig. 14 inches of travel front and rear. 302/np435/np205
Dana 44 front dana 60 rear
rear is a sort of cantilever setup
rear locker, twinstick transfer, prp bench, sniper efi,
almost everything is custom built by me.
I also have a 14 ktm exc500
Some mountain bikes and some bmx bikes
I used to be pretty good on a bmx but i broke a femur now the plushness of a full suspension is nice
Live in the san Diego area.
currently building a fuel tank, redoing the rack/exo for more cab clearance, and underbody skids.
a build thread would be nice to do not sure if this qualifies as a pretendrunner, overlander or crawler
I drive this truck quite a bit. I daily drove it for about 2 years when it was stock. last year I did a 1500 mile road trip in and and gave up on carburetors as I went over mono grade on the 395 also gave up on the old 300 i6 it had.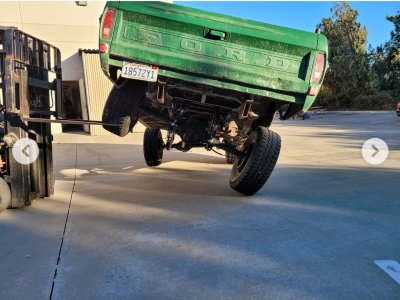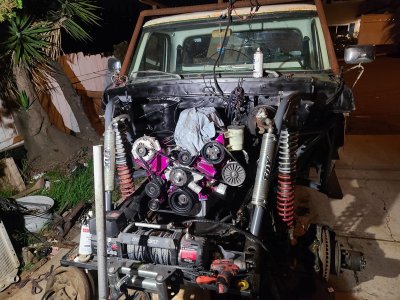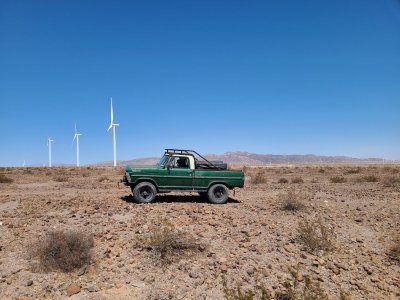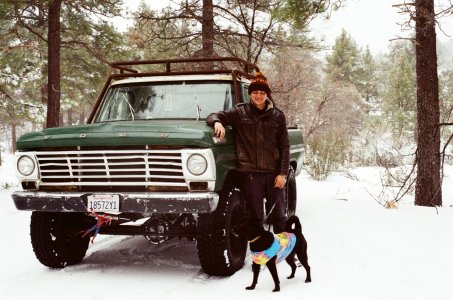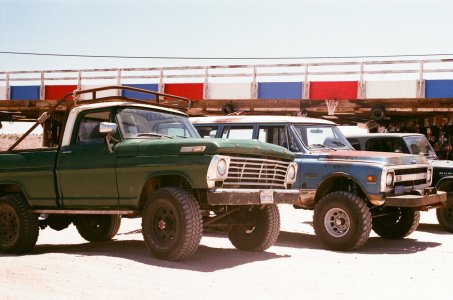 Last edited: