Fairly complete motor missing a couple accessories like PS pump, MAF sensor, etc. 140k miles truck and was sold. It was running in a 94 ranger. When the guy rolled the truck and parted it out then put it in an explorer I bought but never finished hooking it up or got it running in that. So I was told it has 140k miles and was running good in truck it was originally removed from. $500 OBO
SOLD SOLD SOLD. STILL HAVE AUTO TRANS THAT NEEDS A FULL REBUILD. $100 for that.
ALSO HAVE ELECTRIC T-CASE UNKNOWN CONDITION $100 FOR THAT.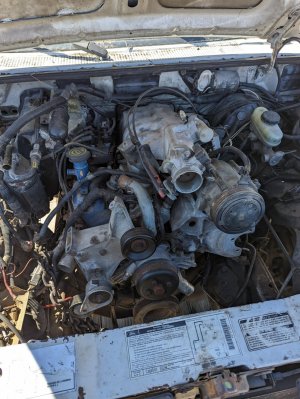 Last edited: