Hello everybody! This is the build thread for my 2002 Tacoma called Brocoma. I picked up the truck back in June of 2019 and it's had all the cool light bars, camburg lt kit and some 33s. Currently it's sitting on super duty axles, linked front/rear on 40s.
When I first picked Brocoma up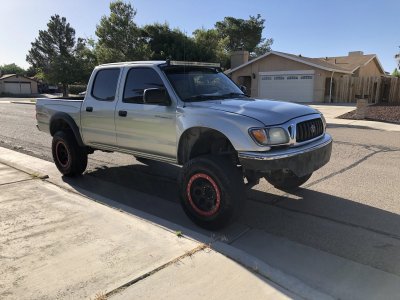 And the most current version of it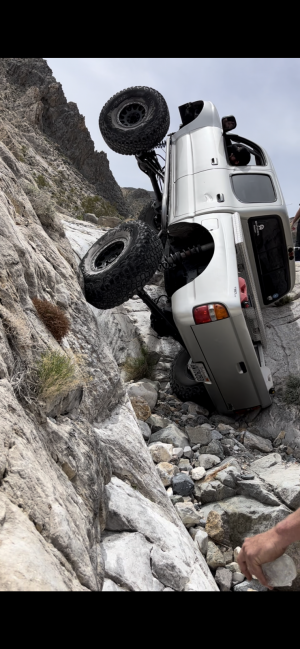 I'll be adding to build info and pictures as I come across them.
Ok so when I got it home I clean it up a bit, ditched the light bars and slapped on some 35s and just used it.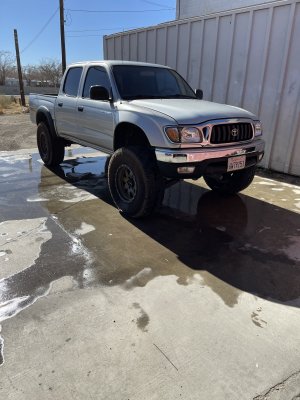 For the most part worked great, the rear end needed shock upgrades but no real complaints. Did the normal camping trips, took it on the monache jeep trail and last real trip it when on was the Mojave trail with terra crew, then the truck sat while I enjoyed the new truggy I picked up.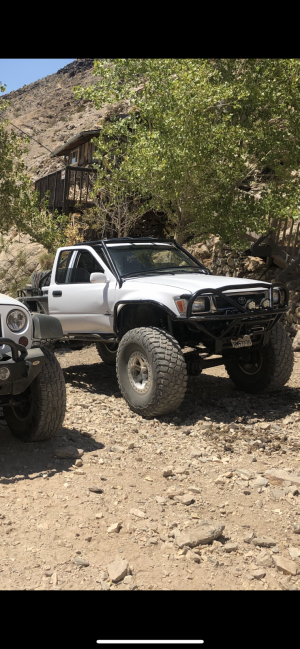 After a wheeling season in the truggy I decided that something with more power and bigger cab would be nice. Soo reached out to the guys over at WFO Concepts and the Tacoma went on the chopping block. I started collecting parts, went to the junk yard and got 05 super duty axles as well as trans/tcase out of a 4runner. Try to keep it budget friendly as possible I was able to sell the camburg kit and it paid for the WFO kit. Now it was time for deciding shock package, I wanted something that I'd be able to set the truck up for rock crawling as well as be able to "go fast". A buddy found some ibp fox coilovers on race dezert off of a canam so I snagged them up.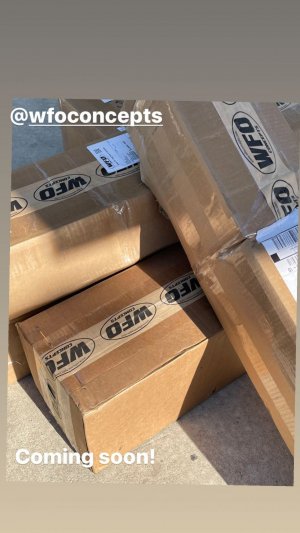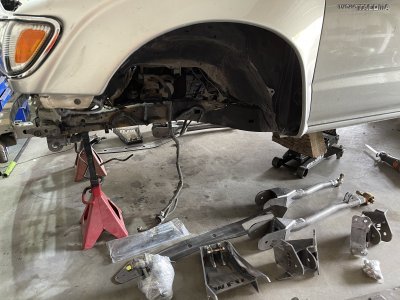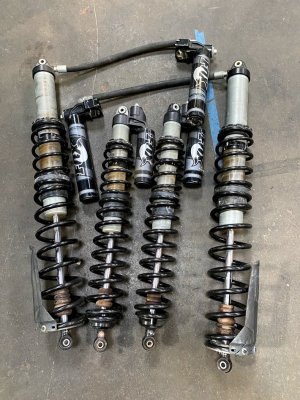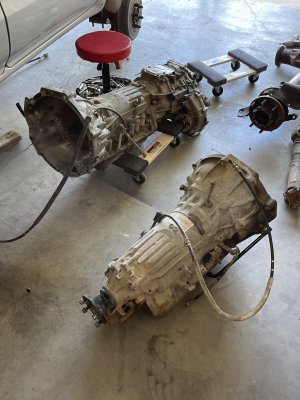 With the ifs brackets cut off and the 4wd transmission installed I got the frame all clean up and started frame plating and installing the steering gear box.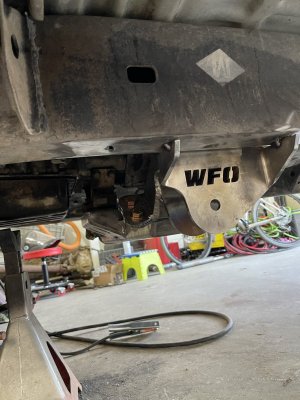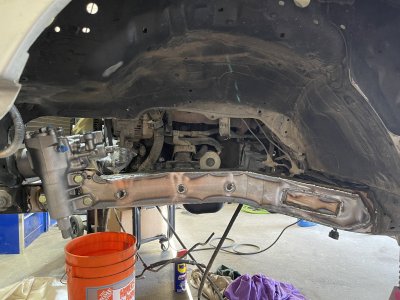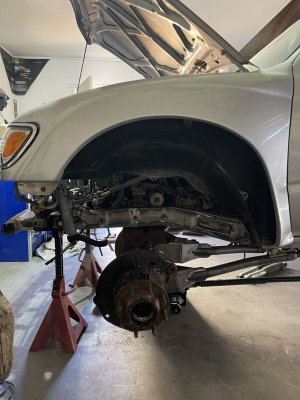 While I waited on some front axle parts I tore the back of the truck apart. Now it was time for one of my favorite things to do, bob the bed. I decided to cut out 9.5" out of the bed and was very happy with how it turned out. I decided to keep it on the deaver springs so I could make it to king of hammers. Once I had the rear axle mocked up I was able to figure out the shock placement. I had some old shock hoops I was able to repurpose. Now that all of that was on the truck I trimmed the fenders, installed the bumper and mounted the wheels and tires.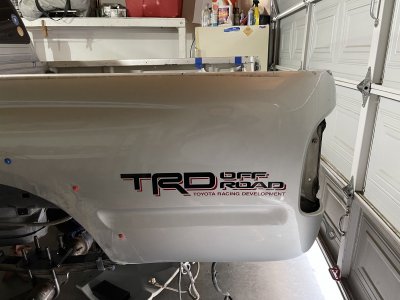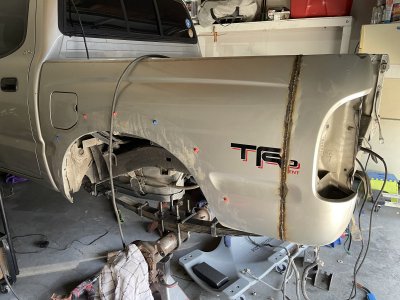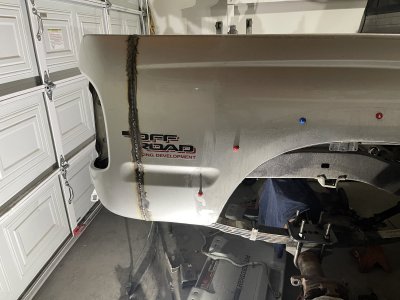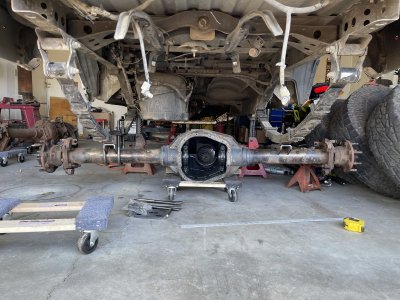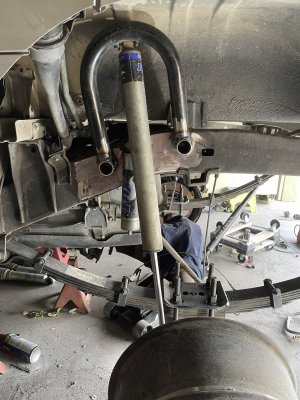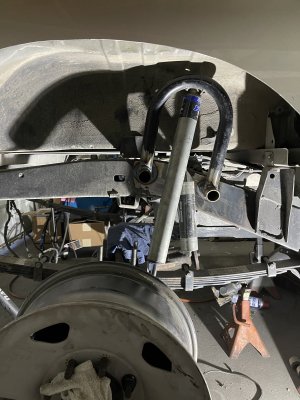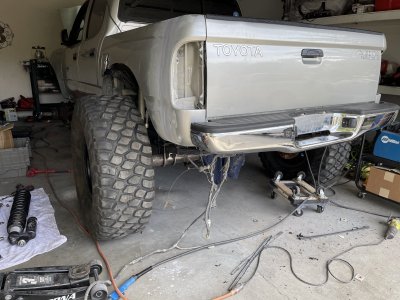 Last edited: