Joined

Apr 1, 2022
Messages

489
August 2020
Met @Do Dah
@the bodj
,
@h0runner
,the BROmanian, and Kevco Engineering at 6598 Deep Creek Rd in Apple Valley.
Planned Route:
Start by heading East on Pack memorial trail
R Bowen ranch rd
R(135deg) Oak springs rd
R 34.361947, -117.126069 (turn off on right from oak springs rd)
L 3N59-A (many challenging rocky climbs)
Slight left/straight 3N59
R Coxey Rd
L 3N16/Holcomb Valley Rd
R Hwy18
L Knickerbocker Rd
L Forest Ranger Rd —> 2N08
R Skyline Dr
L 1N54
L Clark's Grade
R seven Oaks Rd (paved) —> 1N09
R Hwy 38 (0.3 miles)
R 1N12/Santa Ana River Tr
End Hwy 38
Toyotas: 4
Fords: 2
2WD: 3
4X4: 3
Women: 2
Beers: yes
Enjoyed a couple Natty Light breakfast beers while we waited for everyone to show up. I replaced my fancy MS21250 idler arm bolt because it was hitting the frame. Bodj supplied the replacement 1/2" grade 8. Everyone talked shit and drank beer at 6:45AM while I replaced the bolt. Standard.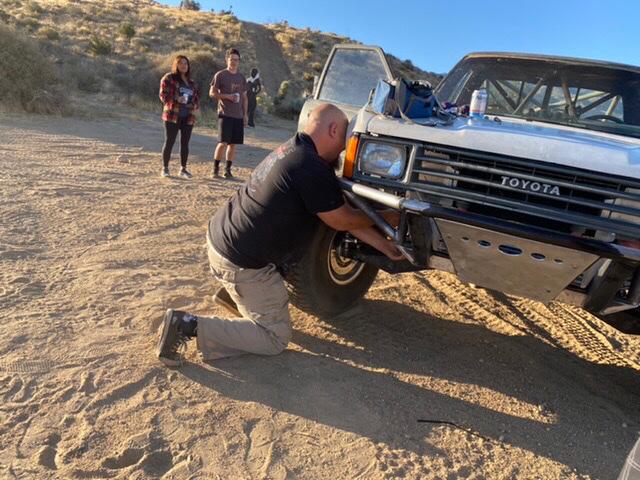 Views of high dezert from Pack Memorial trail are beautiful
3N59-A is fun and challenging with lots of twisty, loose, rocky hill climbs. If you have an open diff and 2WD(like Do Dah and me) keep on the fucking gas!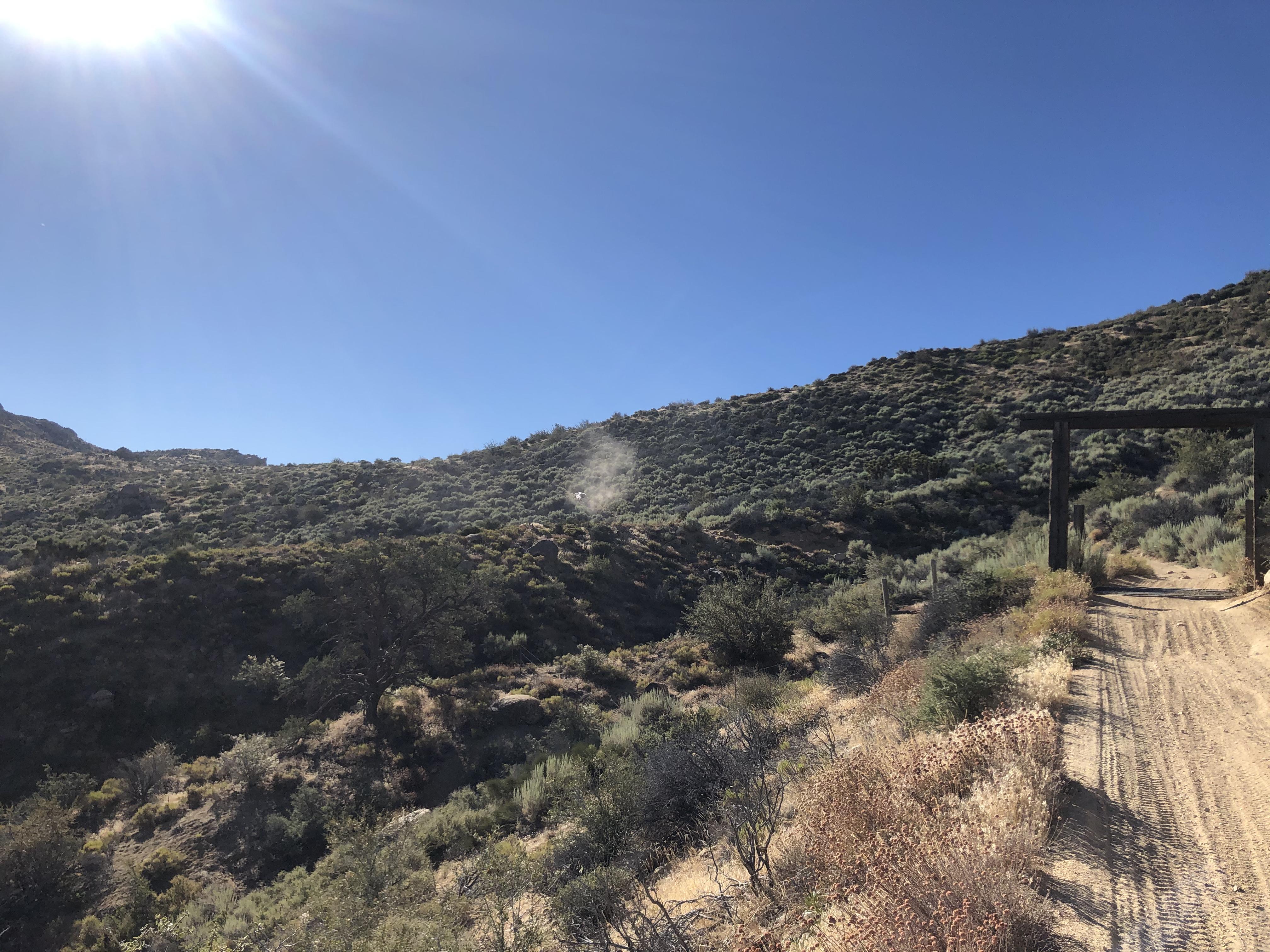 Final challenging decomposed granite hill climb on 3N59-A. Do Dah needed the Super Strap umbilical after this little predicament. Bedside and tail light got some rock rash. Ervin the BROmanian made quick work of the extraction in the Fraptor.
Beers consumed during the extraction:
Me: 1 tallboy of Coors Banquet
Shannon: 1 tallboy of michelada
I think Bodj is making dust in this pic: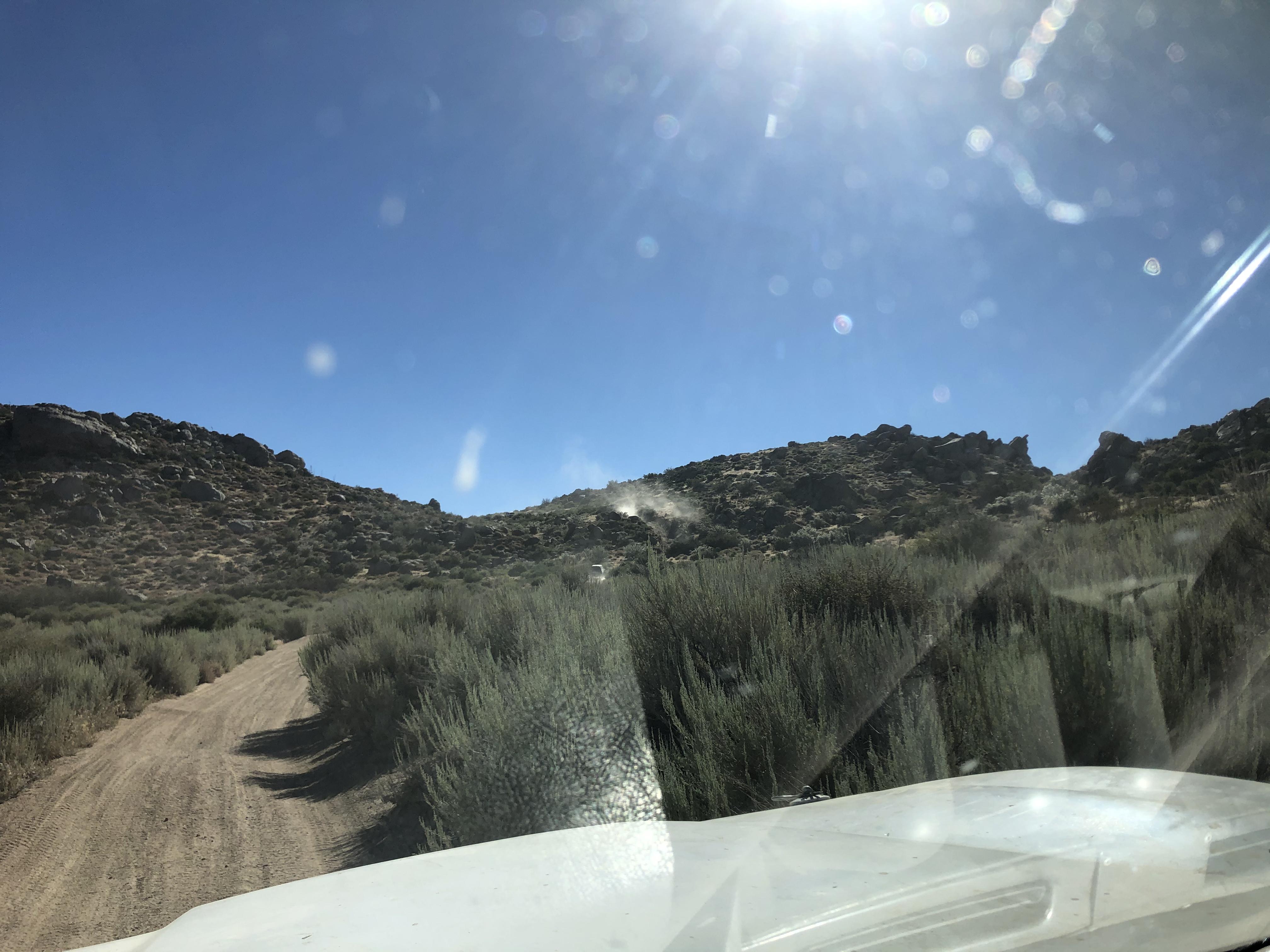 Nice parking area at the top of Do Dah's hill climb.
Snack & hydration break at the start of 3N16/Holcomb Valley Rd. Weather was absolutely beautiful.