Joined

Oct 31, 2022
Messages

50
In the research process of building my 5th gen 4Runner, I stumbled on this lifted 03' for sale. I brought her home a month later in the fall of 2017. The first owner was in the military and I guess had it delivered to Germany from Japan. Then had it shipped to Brunswick, GA. and from there it has several DC registrations, so they were most likely an officer.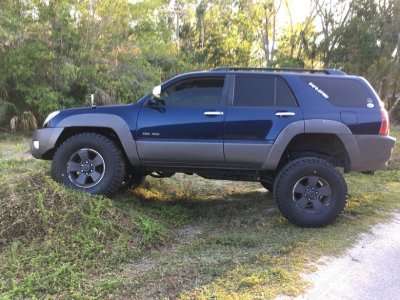 This is how she sits now....completely ruined. Fiberglass has been purchased and just waiting on my lazy ass to get motivated.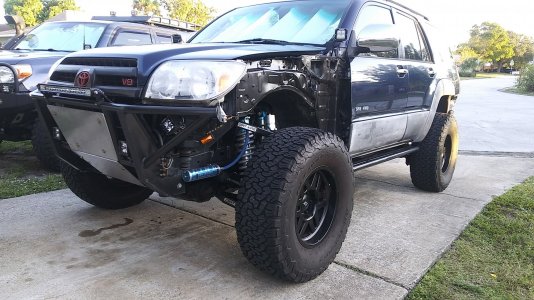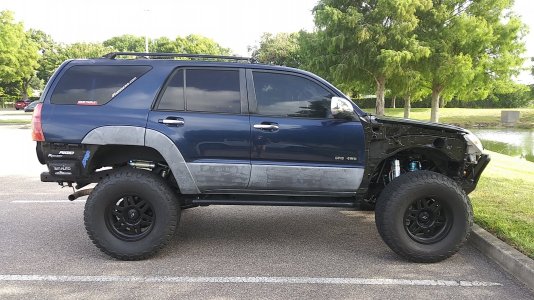 This build started out getting a TC stock length kit with a smoothie on the side, some CaliFab links w a Tacoma spec rear shock, and the larger 5th gen front rotors and calipers, in the summer/fall of 2018.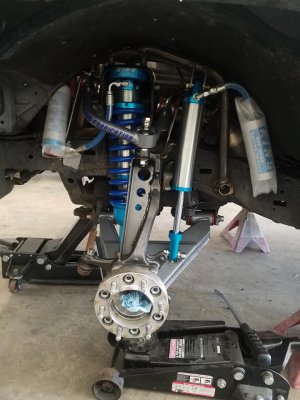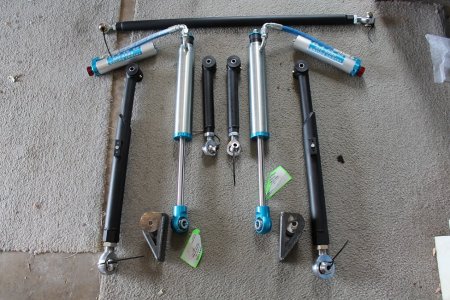 Pearl stayed with this party dress for several months and then a set of Thorley Headers and Y-pipe came into her life and got her pepped up a bit.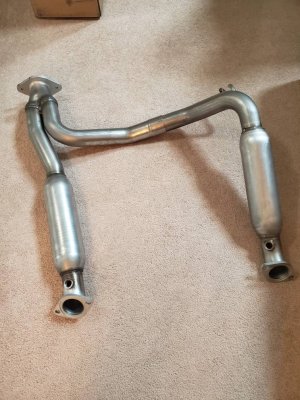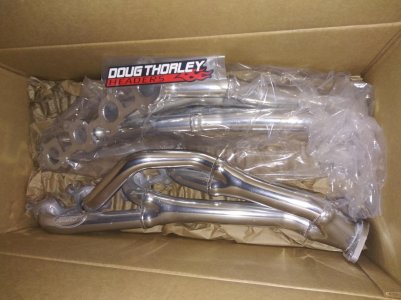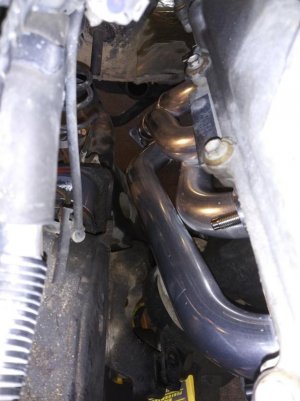 This set up was fun, but the 3.73 gears were holding her back, so the planning continued....
During this period, I had taken an obvious influence from the Prerunner scene out West and decided to get a bumper fabbed up.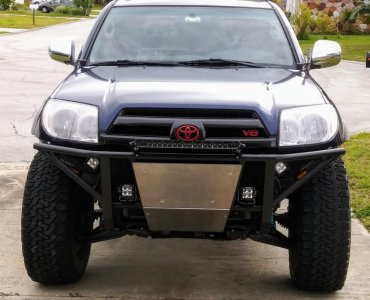 Next was an upgrade to a newer intake plenum w a larger throttle body and some larger 270cc injectors. This plenum is a much better flowing part than the old aluminum and has a vacuum actuated butterfly valve system that creates equal length runners through out the torque curve.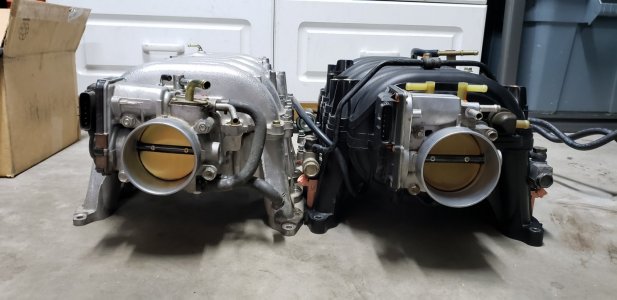 Pearl had some serious Smegma built up under there. She had about a pound of sand in the galley. Toyota reman starter was installed also.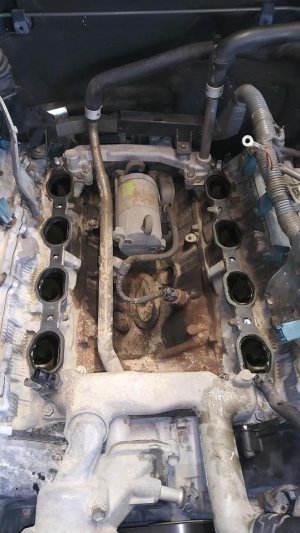 Pearl of course was feeling quite a bit more feisty now. But those damn 3.73s kept holding back her fun. This was starting to piss her off, on top of the fact the old Toyota V6 3rd and axles were known to be a weak point.
So at Pearl's behest, I kept on with my research. During the Fall of 19', an ad popped up on RDC for a slightly beefed up housing out of an 03' 4Runner with Nitro axles, Nitro 4.56 gears and an ARB. So now I have to get this thing purchased and convince this person to go through the hassle of shipping it from California to Florida.
So I contacted the gentleman, and gave him the pitch, not expecting a good response. I have to give props to the seller Todd in San Diego, who is a Toyota geek as much as myself, and was pretty receptive right away. He discussed at length how we could maybe get this deal done, and was super cool helping me out. I guess he has some clout at his firm, so he had their shipping dept. handle everything for pretty damn cheap. Then he went home and secured it to a pallet and got the shipper to pick it up at his house. He even
gave
me his front Nitro gears when had the time to pull them out of his truck.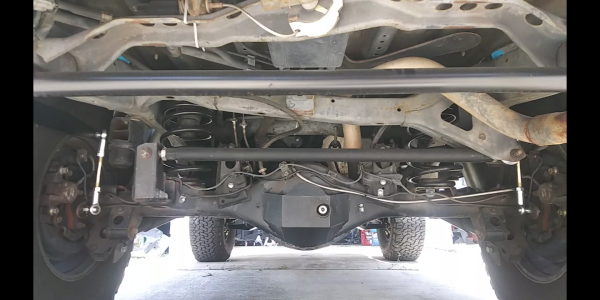 While I had her up on the stands for the axle swap, I picked up a manual t-case out of 2012 4Runner and did that swap as well. New prop shafts have to be built because the welds that Toyota uses don't work well for modifying length. Solid U-joints were thrown in also.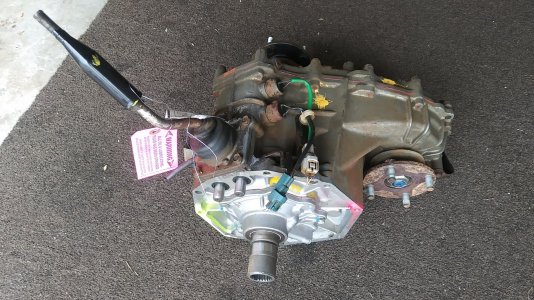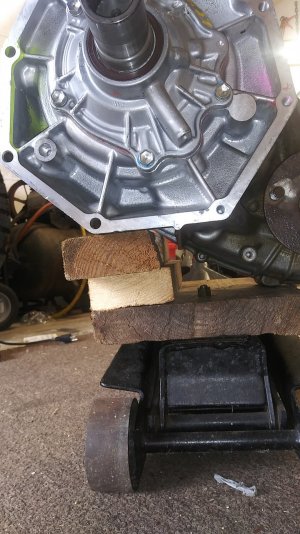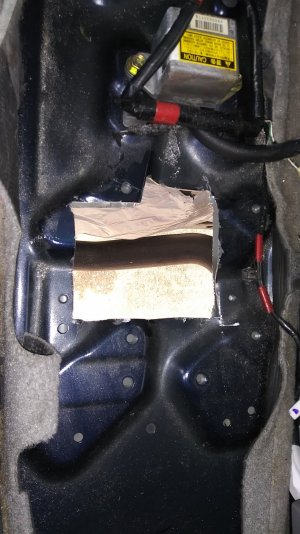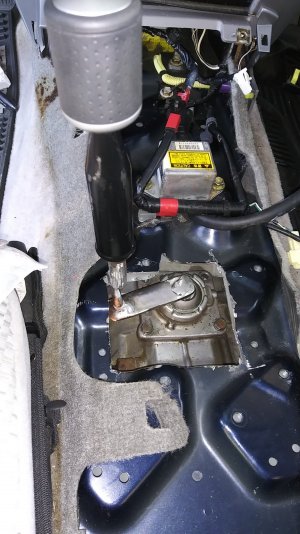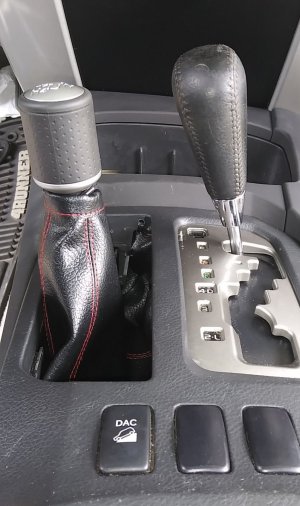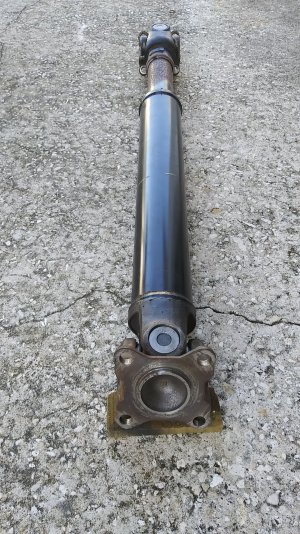 As this build was coming together, as you all know, the planning never really stops. I caught the Black Friday bug back in 2020 and jumped on a DK +3.5. So the last couple years were spent getting the shocks together with all the other pieces/parts.
So the TC stuff got pulled off, cleaned up, and stored to make room for the new kit.
I am NOT a fabricator or welder, and with no one here in the swampy off road community that knows anything past a mud puddle, I am learning quite a bit but still way over my head. Luckily my 24 yr old neighbor is a welder for Space X and has a Tig cert. So I would cut, shape, and tack the pieces up, then he gets my Hobart 175 fired up and got me glued up. Getting the bump cans sorted out was a bit of a challenge. I did ok, but I could have squeezed a little more travel out of it. The bypass hoops came out pretty good, but I think my limit strap boss is a tad low. Cam tab gussets could have come out a little better also.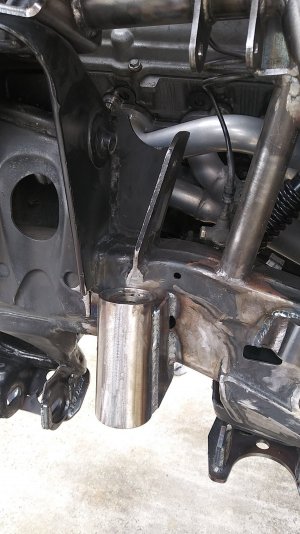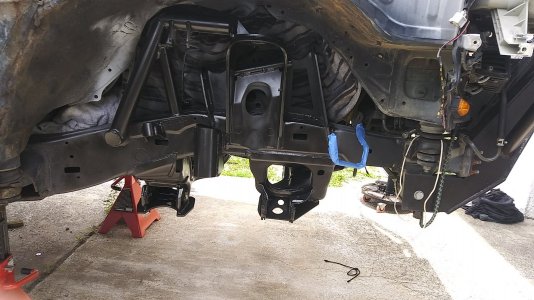 Last edited: