Joined

Mar 30, 2022
Messages

595
October 2012
Just got back about an hour ago. What a trip.
4 Trucks and a dirtbike.
9 People over Thursday night - this AM.
I left the house looking like this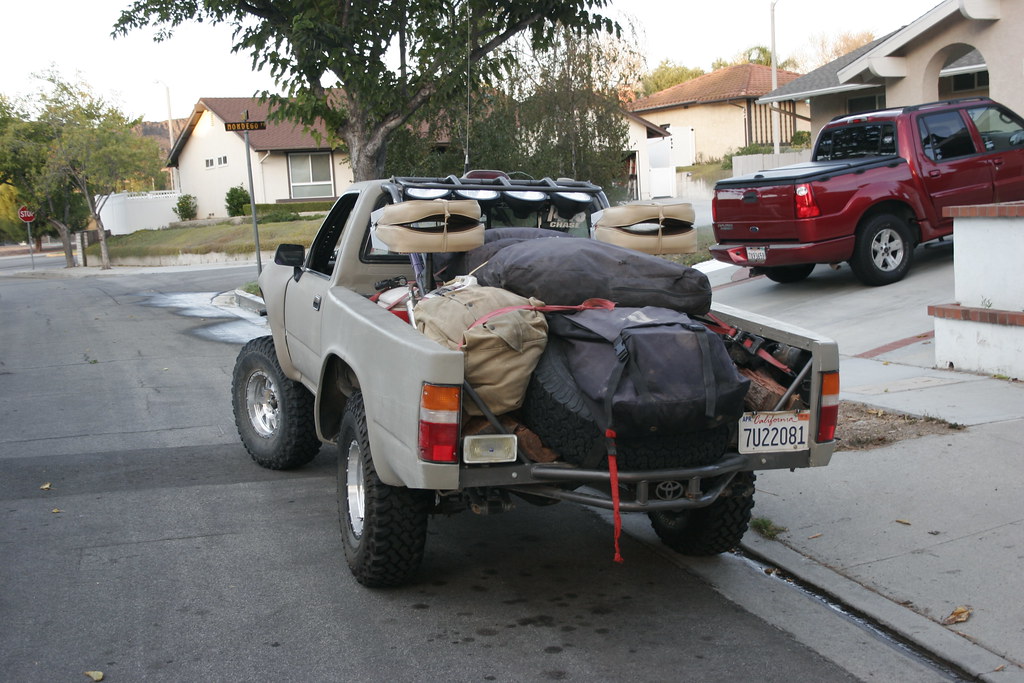 We all met up @ Barstow Del about 9:30 pm Thursday.
filled up at flying J then headed out to Afton Last gas station we figured might as well top up again ( 30 min down the road) Pulled up to some great pricing. Pumps were all shut off.
Next stop was the Water Crossing in Afton canyon. was probably 18 inch deep or so.
Scotty going for it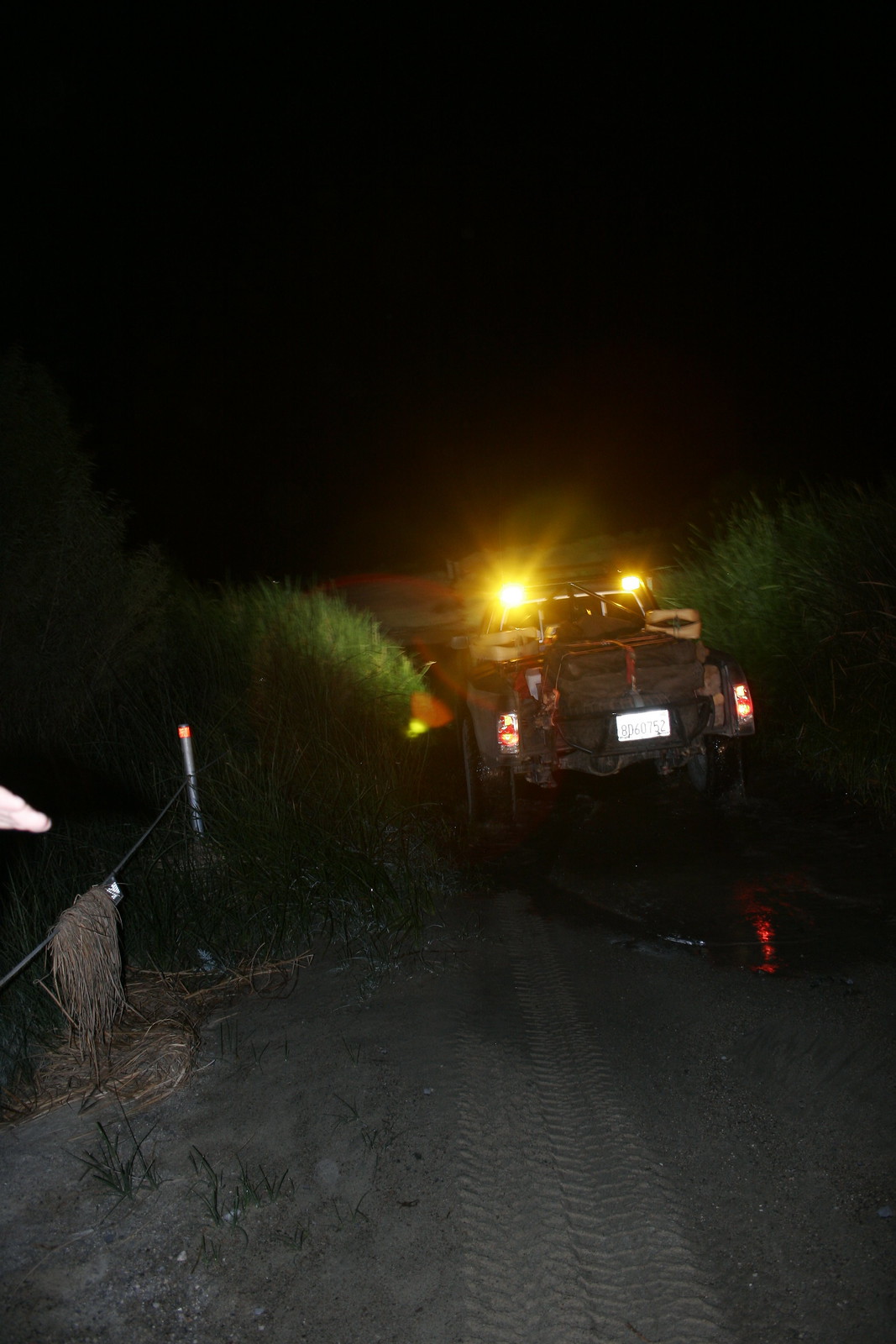 Then Mikey in Bronco.. 37s son!
Jesse airing down Mel (this is her 3rd time driving Mojave road In her stock 2wd tacoma)
We Passed through Afton Pretty quickly in hopes of setting up camp soon rather than later. ended up getting a little bit spilt up then regrouping and just camping in the middle or the open desert...