Joined

Apr 4, 2022
Messages

325
Alright boys, here is my 2002 Crew Cab GMC Sonoma. Working on getting rid of all the crappy Sonoma parts and making it a comfortable, capable rig to take my fiance and dog out to explore our lovely state (and beyond).
A lot of this will be copied over from DR, but I'll save the pictures to my comp and upload them here for when that site inevitable implodes.
2002 GMC Sonoma, 4 door, short bed, 4x4.
4.3L, 4l60e, 152,000 miles. Purchased 5/7/2021 for $4500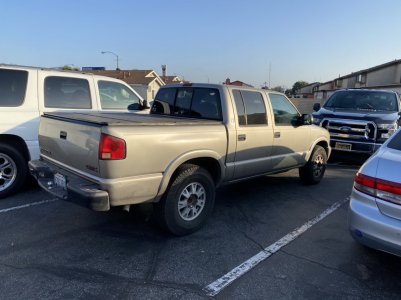 The plan is to chop the front off and replace with an explorer front end and do d35 TTBeams with d44 outers, cage, links with panhard, keep stock gas tank, single coilover all around, 35s, and take it to the desert as much as I can. Overall, it should be a fairly inexpensive to build, fun, and different.
Drove in 3.5 hours of LA traffic on Friday afternoon with my mom to pick up the truck in Santa Fe Springs. Got the truck decided to eat at a nice sit-down mexican restaurant to wait for traffic to die down. Before we left to go back home, I walked around the truck and admired how straight the body is. Really no noticeable dents or dings. Hopped in and proceeded to shoot up the 605. Everything was going great. Truck drives pretty nice (aside from a bit of alignment issues), but has good power, no weird noises, quiet inside the cab, fairly comfortable... I started zoning out on the 210 when the tread ripped off the rear driver tire, proceeding to jack up the bedside in the process. Dope. Not too bummed as I'll be replacing it with fiberglass, but I still wanted it to look nice for the time being haha. Oh well. Threw the spare on and continued on home.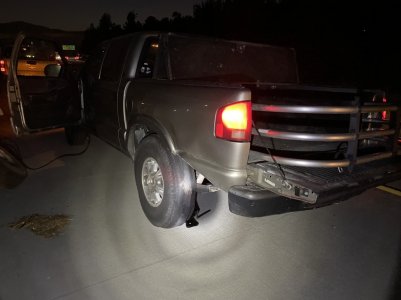 I'm beginning to gather parts for it so I'll be able to hit it hard when I get it all together. Got all my shocks (new kings, thanks to @orbot ) 2.5x12s for the front and 2.5x14s for the back. I should be getting the front coilover springs today from a friend (dual rate, I think they're 350/450 or in that ballpark), and will be buying rear coils off a different friend once I figure out what I need, since he has a solid stash of them. Picking up 35s this afternoon, too.
I need to get bedsides and figure out if I can modify 6ft bedsides to fit the mini bed, or if I'll have to cut and extend the frame and swap to a regular bed. Kinda like what Tommy did with the Long Weenie, but I want to keep the bed and factory smog junk.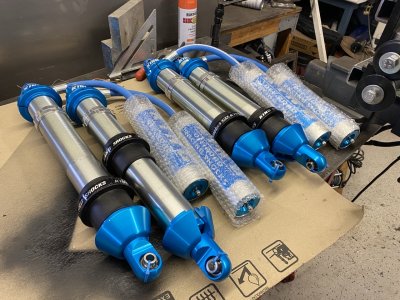 I never put the rear bumps on the tundra that came with the truck. I'll be putting them on the front of this for the time being. Some crappy 2.5x4" FOAs
For the rear, I had a buddy pick these up for me from Long Beach. Pictures on Craigslist were horrible and didn't show how weird or ugly they were, or say that they were 2.0s. Oh well. Got them cheap enough, so on the back they'll go. Someone modified them to be a shock top. The kid tried saying they came from King like this lol.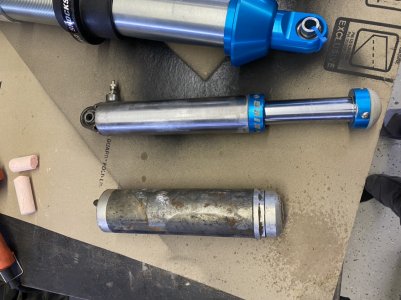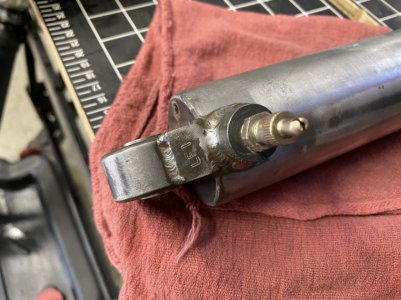 Picked up these methods, thanks to @PSDirtracer for bringing them over to me. Great meeting you!
All new in the box. Only one box was even opened, so I'm stoked. Gonna order one more for the spare and then I can get them mounted.