Joined

Jan 8, 2023
Messages

4
I've been waiting for a place to keep a timeline of this thing. With DR being down more than up I never bothered.
I bought the explorer 10/28/19 for 800 bucks. With a few small issues. My idea behind the explorer was a build just like Jesse's bless jr. Simple, sleeper and something that just works.
Day 1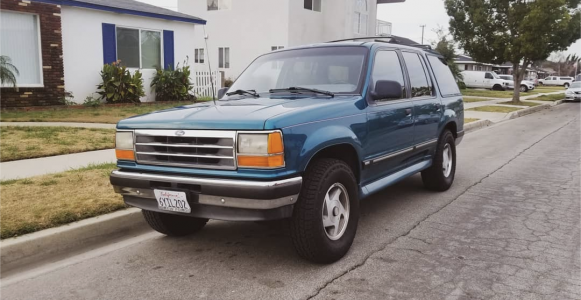 Scored some freebie Mojave Teflon's
Added a skyjacker lift coil and a freebie shackles, complete piece of shit light and a radio to communicate with the boys. At this point it was cool and somewhat usable.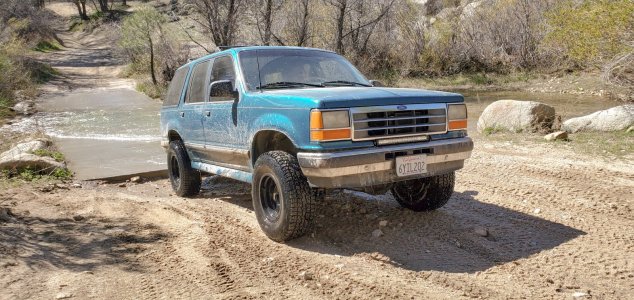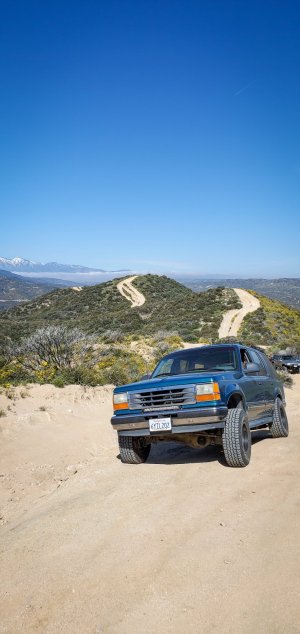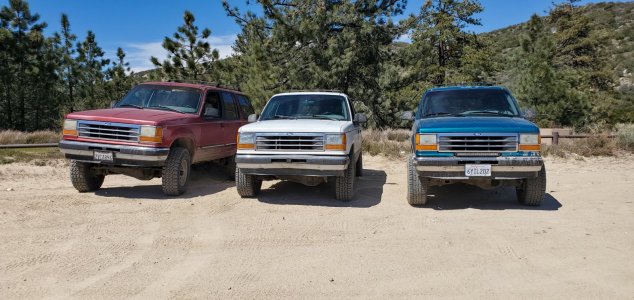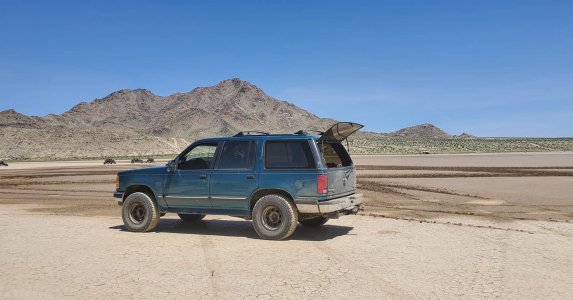 Any how. Started saving money. Did a ton of maintenance and attempting to make it reliable. In March 2021 I took it to Mikey over at the fab lab for cut and turn beams.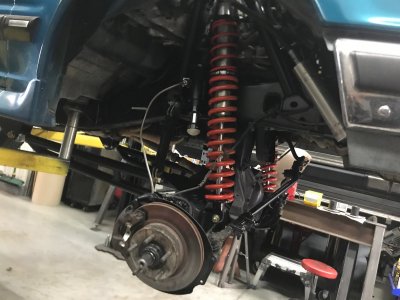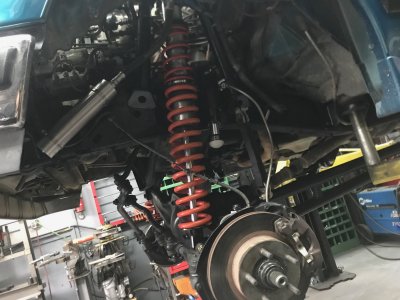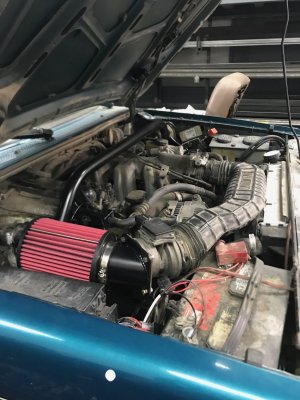 Sick! Got it home, called Bobby at solo and ordered G50E's like an idiot instead of a 62" spring. Oh well. Went up to 33x10.5 and ar23's. Pulled a 2nd gen 8.8 from the junk yard, had it completely gone through and added 4.56 gears, truetrac, new axles, welded axle toobz and plugs.. Cheaped out up front, only gears.
By now we've got a bond and alot of trust going on. Me and the girlfriend started taking it out on solo trips, camping out of it and just enjoying the hell out of it.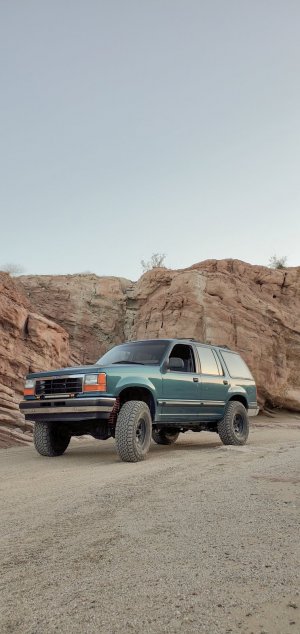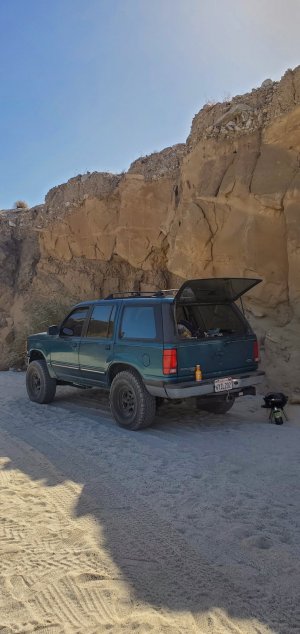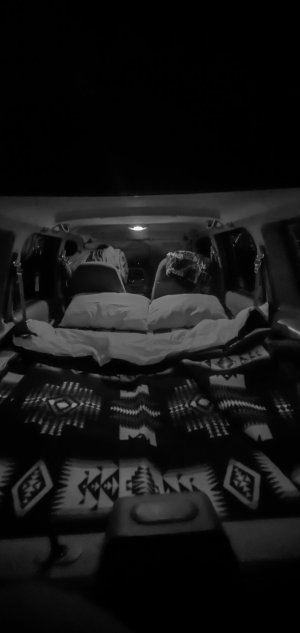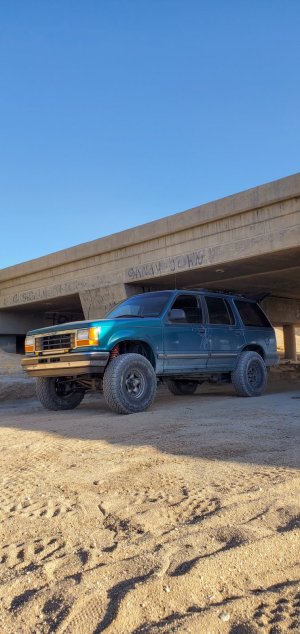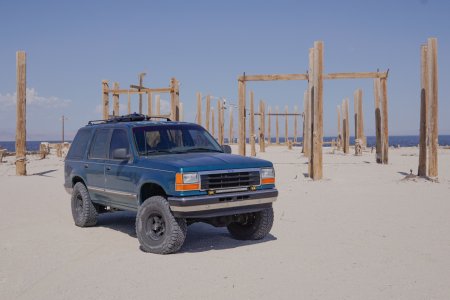 I've been sitting on smooth body's for the thing for a while now. They'll make it on one day.
That's all for now