Joined

Mar 30, 2022
Messages

595
So been trying to get myself ready for race next weekend... Had designs on laying down a few miles and riding from my house down to the beach meeting up with wife and kids. Pulled my sled out and noticed back tire was low again. I have had a puncture that doesn't want to seal up on my Dhr2 it will be good for a few rides and then it decides it's going to piss out all my sealant. I've got a few tires on my old wheel set... A smoked 2.3 dhr2 or 2.5 Assegai.... Naturally, I went with the most XC option.. I'll take what is rolling resistance for $1000, Alex.
She was a bit more of a donkey on the Road, flats, uphill. but on the downs all the traction
The start
Took me a bit longer than expected but made it
my lil dude found this little guy
loaded my steed up... Was super grateful to not have to ride back haha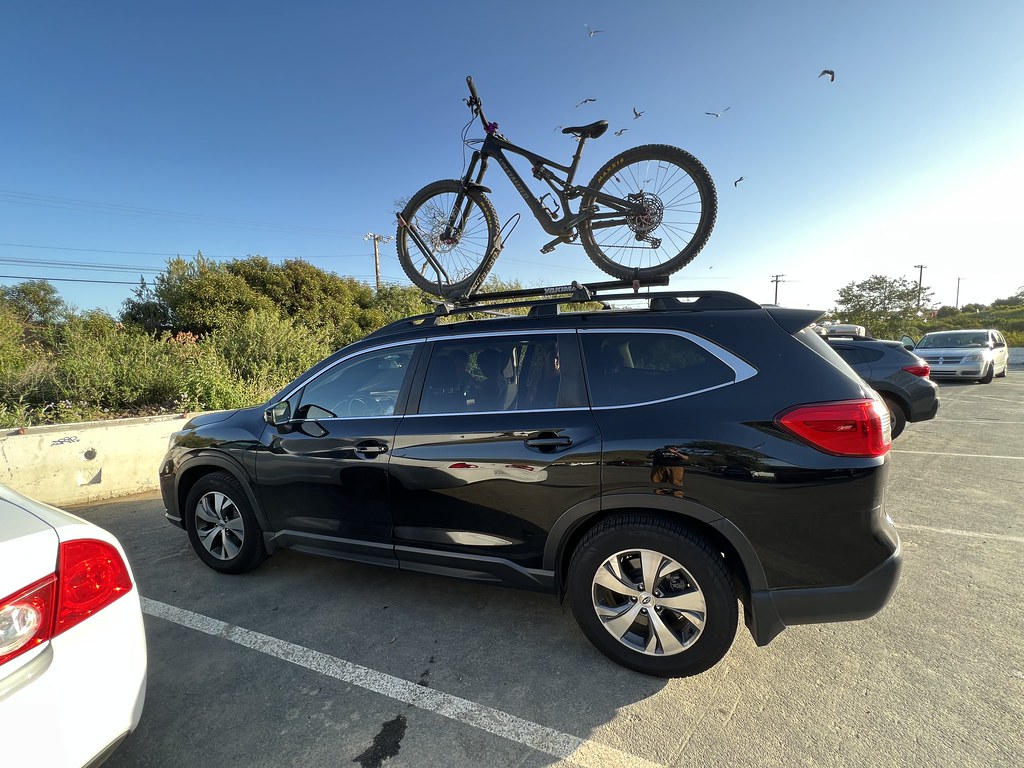 Final tally, the longest ride I've done to date mileage wise.
Good times.
E