Ok so I got a few in selling. No titles or paperwork for these except the first one. In Lucerne Valley CA 92356. Buyer to bring tools and help to remote parts themselves like a pick your part.
1983 Ford Bronco have 5.8l auto and t case all removed and for sale along with rest of bronco. No seats, brackets, hood or front frame suspension. I have estate sale paperwork from guy I bought it from so you may be able to get title and run the body but never tried as all I wanted was parts off it.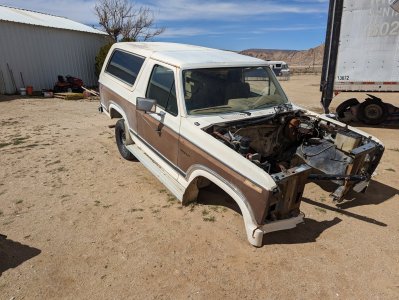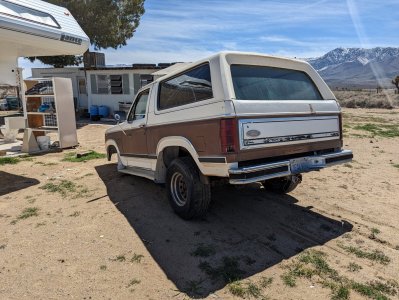 1994 Ford explorer no motor or trans but still have electric t case and doors and seats.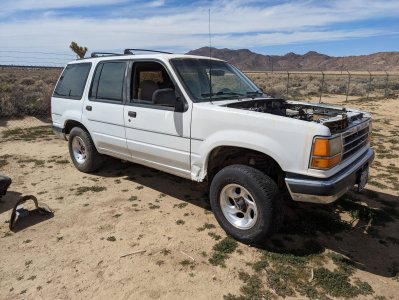 1989 Ford F250 4x4 7.5L missing injectors but looks fairly complete. Auto trans and tcase which I was told has been replaced before parked because wouldn't pass smog. Has Hanneman fiberglass fenders and 17" aluminum wheels. D50 TTB longbed with line x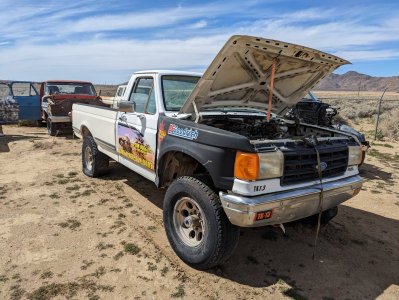 1989 Bronco 3" body lift. Missing body parts are in back and dented not very good. Top has paint flaked off and fiberglass exposed with some holes on top from a rack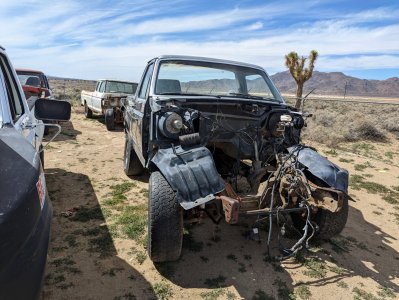 1985 Ford Bronco was manual transmission but no motor trans or tcase or steering column. No tailgate and modified wider stock tire carrier with gas can mount it appears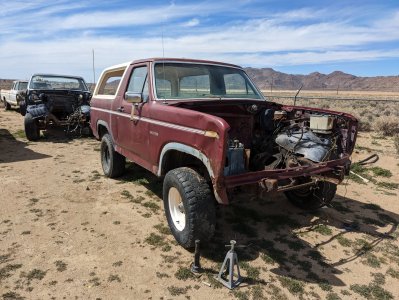 1971 Ford F350 flat bed. Rust on pass floor board but rest of cab seems decent. No steering column or steering box.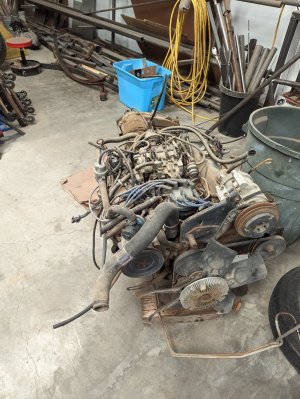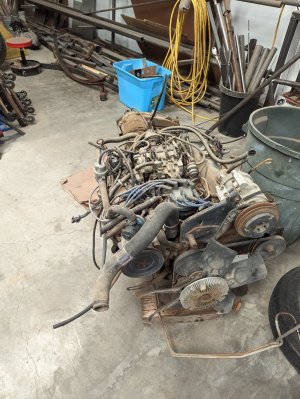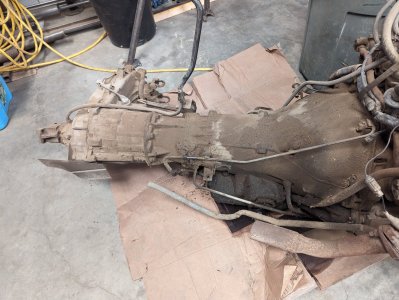 1974-79 Ford F250 supercab. Only keeping the cab with doors. Rest is available 1" kingpins dual piston caliper front end. No steering column.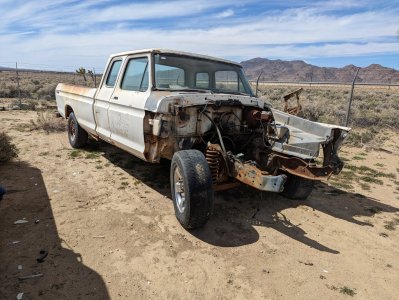 Last edited: