Joined

Sep 19, 2022
Messages

16
Originally joined to hopefully get some inspiration to work on my
F100
.<<<click link<<<< That didn't really happen and I felt like it needed too much work to work properly. The whole truck was kinda thrown together out of whatever parts I could scrounge up and that created a pretty unreliable setup that I was pretty unhappy with. Was looking at axles t case tranny and redoing most of the fab work of the truck. Along with the inability to tow it and I threw It up for sale and it sat for a while with no offers until I had some trade interest for a baja bug. Considering id only actually needed the 4wd like once in 3 years I went with it. Having something a bit more purpose built will be nice and its light enough to tow with my frontier.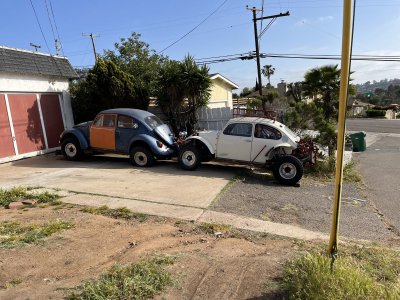 Pretty basic baja nothing to fancy.
3x5 rear arms,
not sure on cv type
tranny is slid back 2 inches or so
swapping an esslinger ford 2.3
widened beam foddrill arms 4x1 I think (seems somebody boxed in the shock mount pocket and put the tabs on top)
combo spindles
seems like an 80s or 90s build originally based on the fab work
there's an old triple shock mount setup on the rear and adjustable rear torsion fingers.
non resi 2.0 coilovers all the uppers are single shear
willwood dual master setup drums front and unknown disk setup for the rear.
overall the car seems fine just needs some minor adjustments and some prep work
Main goals for now is get the 2.3 in it
Gonna do the radiator relatively flat on top of the motor
gonna do the side motor mounts from the upper engine cage tubes rather than lowers so the motor is hanging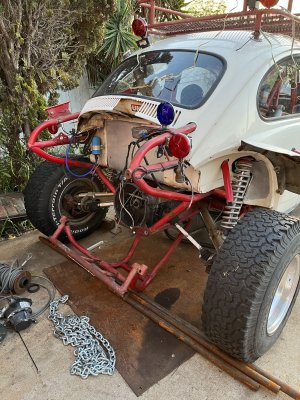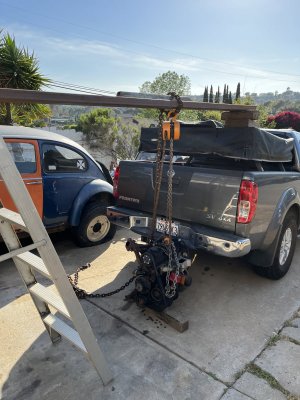 drivers seat is mounted too tall and my head is in the cage.
after that ill probably start working towards figuring out better brakes, what cv setup its got (im thinking type 2 or 4 rn) and cycling the suspension before I double sheer the mounts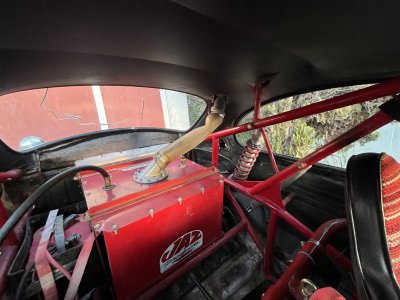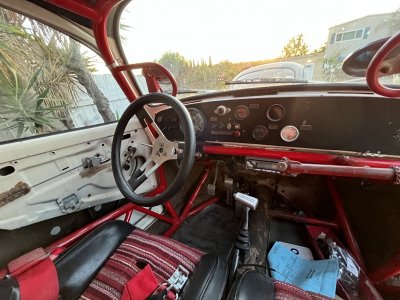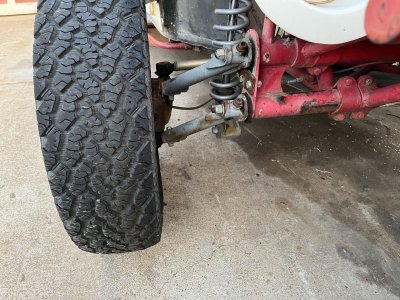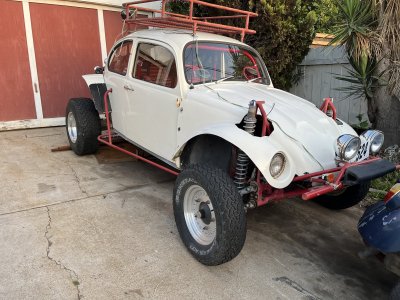 Last edited: