Joined

Sep 13, 2023
Messages

49
Location
Way back in high school I bought a shiny new 1997 jeep wrangler. This isn't about that jeep. I actually sold that to a buddy a few years back. About a year later, my dad thought my jeep was so much fun that he wanted one, and so in 1998 he bought a brand new Sahara Edition TJ and proceeded to go wheeling with me on some local club runs. You San Diego cats might recognize this place: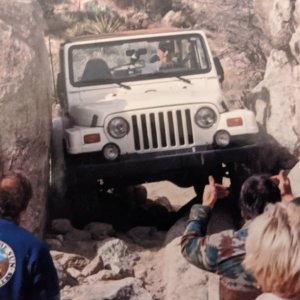 That year for father's day, my mom and I actually colluded to slap a 3" lift, 4.56 gears, 33" tires, and a Detroit locker out back on it without him knowing. This was june, and the desert was too hot just to jet out there for a shakedown. My dad and I lasted about a month before we couldn't take it anymore and drove out to the Borrego desert in the middle of July just to try out all the new stuff. I remember it was so hot that the little warning label on the inside of his soft top fell off and and landed in my lap as we rolled into Borrego Springs. With the A/C blowing full blast and both of us sweating anyway, my dad looked at me and said "This might not be such a good idea." But it turned out to be a great idea and I'll always remember it.
Fast forward a few years and he and I would take turns flogging his jeep(because he had a locked diff and I couldn't afford anything other than 31s and a posi).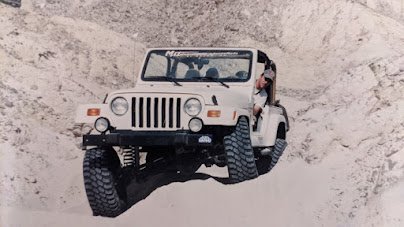 Sometimes when I was away at school, he'd let me trade jeeps with him for a semester, and this jeep took my friends on enough crazy adventures that I can just reference it to any of them as "White Jeep" to this very day and they'll spin a story of some dumb thing we had done in it together.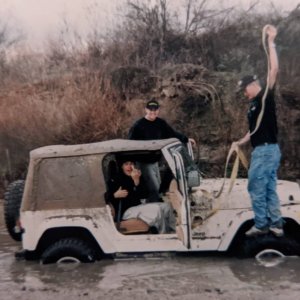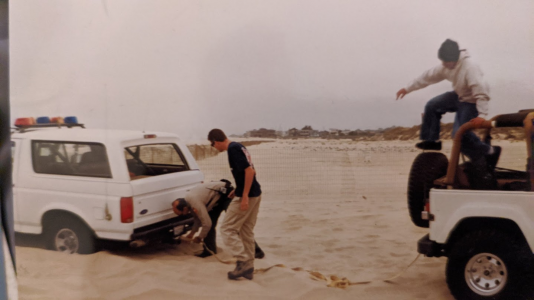 Other cars came and went, but my dad kept this thing. At one point my mom wouldn't drive it anymore, because she drove it with bald-ish tires and that lunchbox locker out back in the rain and spun a solid 360 just a few streets away from home. Nothing got damaged other than pride. My parents kept taking it on adventures, either with me or without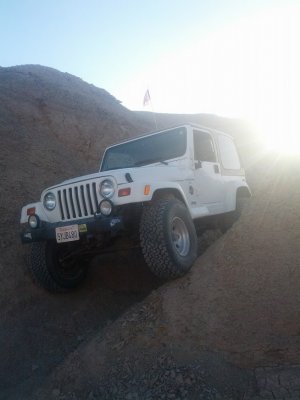 And then one time I brought down our new project YJ, and took the whole family out in the desert with them. I didn't realize it then, but it's the last time my dad would really drive it.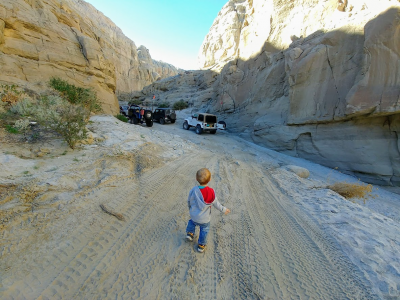 About a year later, it needed some work, and my dad confessed to me that it was just too hard to climb into his jeep anymore. He said he probably wouldn't get much for a trade-in on his old jeep, and wanted to know if he could give it to me. Of course I immediately said yes.
I got it back to daily drive-able status, and somewhere along the way the kid's started calling it "Grandpa's Jeep".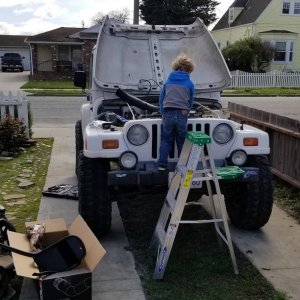 My dad passed away back in April, but he did get to see me start driving it to work every day, and dragging it behind our RV on trips. He was stoked it was getting used. So now non-car people get super confused because I've got two jeeps and they just don't understand why I would need two. I pretty much just point at this one and say "We've got too many good memories in this one, I'll never get rid of it."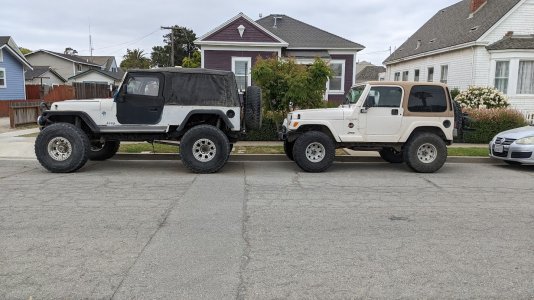 Anyone else have that one vehicle you'll never sell? Lets hear it if you do.