Joined

Apr 4, 2022
Messages

286
1997 Ford F-350
Crew Cab Long Bed 7.3l Auto
So, as most here know I recently sold my '89 Ranger, the new owner seems to be thrilled with it. Instead of completely blowing my cheddar on cool parts for the new build, I did the semi-responsible thing and bought a new to me tow mobile. She's a '97 F-350 7.3l 4x4 auto crew cab long bed with 280K on the odometer. It's had a couple things done to it. Previous owner was a 7.3 fanatic. I'm sure there's more but here's a small list. TS6 tuner, KC Turbo, 6.0l trans cooler and intercooler, Beans diesel fuel system, sky reverse shackle kit, and a trans that's been slightly built.
Took it to the snow yesterday and I'm in love. The OBS hole in my heart has been filled.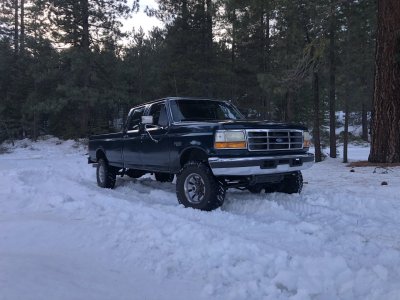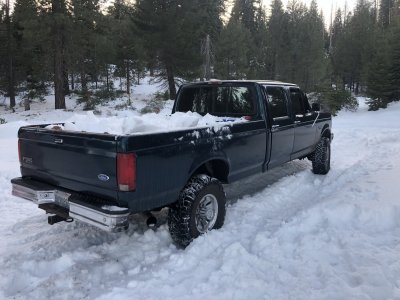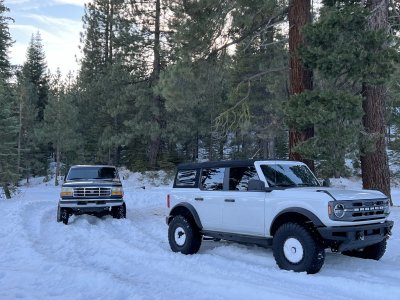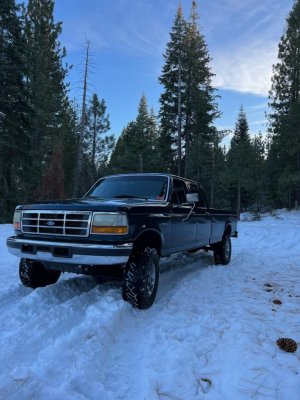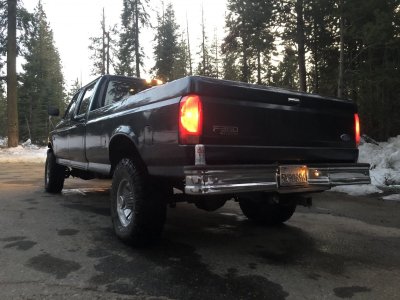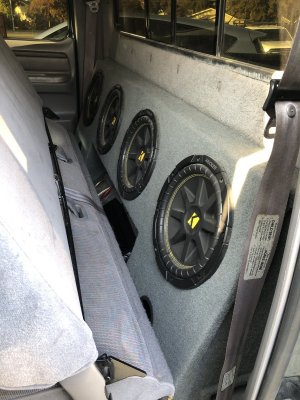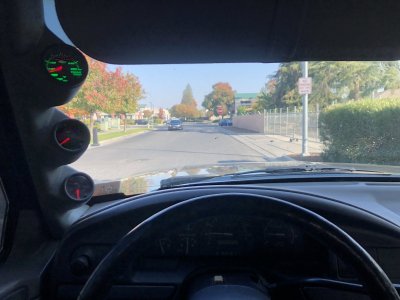 Interior is pretty damn clean but I still want to do a new carpet kit and full detail. I will take more pictures as I spruce it up. The wheels are butt fucking ugly so those are first on the list to get replaced. Also, I haven't found a good name for it yet. Kind of thinking Moonshine but not really sold on it.