Joined

Apr 1, 2022
Messages

534
October 2021
Total dirt miles: 324
Overall Map:
Schedule:
Trucks:
1. Turboyota IG: @rouse_engineering
2. Mobza Brent @bajaf250
3. Linked Tacoma of
@dose
Dusty
4. Linked Bronco of IG: @kevcoengineering
5. TC'd 4Runner @Do Dah IG: @do_dah
6. Long travel Tacoma of FASGLAS Taylor
Met Mobza Brent & Kevco at 6AM in Phelan. Hit the dirt immediately. We were in Hinkley by 7:30AM.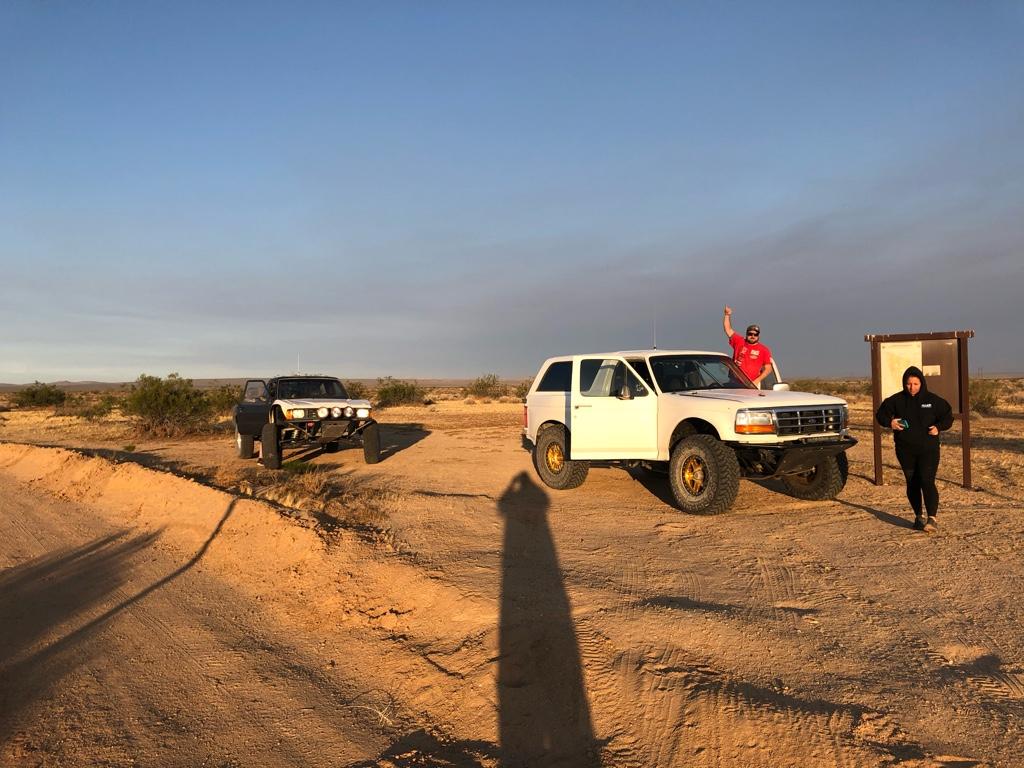 Made it to Boron by 8:30. Had a few breakfast beers waiting for Brent(he was 20 minutes back due to the shittiness of his rear spring/shackle/Shock Valving setup. (What loser built his truck....geez)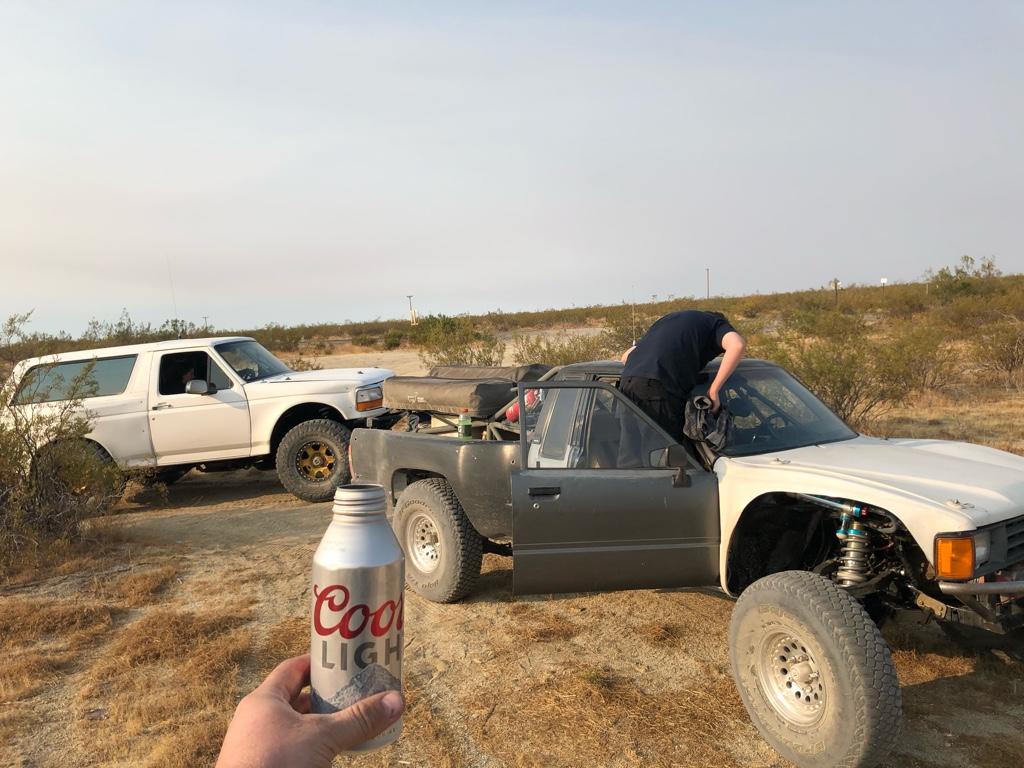 Those roads were rough enough that Brent was discouraged and wanted to turn back. I reassured him that the rest should not be as rough and gnarly.
We gassed up in Johannesburg. Kev and I were both getting a solid 8MPG
Little south of Ridgecrest:
Got to Indian Wells Brewing 1.5 hours ahead of schedule 10:30AM. Met
@dose
and FASGLAS Taylor and enjoyed some beers.
Jumped back on the powerline rd west of 395, and headed North to Cinder Rd./Fossil falls. The red trail on the map north of fossil falls is a pretty fun section. Cool rock formations, flowy drifty roads, a cool rock house, and Joshua trees. Lots of smiles!
Kev performed a rear brake fitting delete somewhere on that trail, so we jumped on the next section of trail North of Olancha that featured Owens Lake, Charcoal Kilns, Cowshit, and Tweaker factory. Posted up at a nice concrete slab for repairs.
Tools used: 7/16" & ½" wrench.
Parts used: 1X AN-3 male plug, brake fluid, and Brake Cleaner supplies by me.
Nut taps during repairs: 1
Beers: couple each
Got up close and personal with the livestock
I made one of many wrong turns, radioed to keep left and on the fucking gas through the super light volcanic fucking peagravel bullshit sand, and ended up getting stuck in the super light volcanic fucking peagravel bullshit sand, then unstuck, then stuck again. I had to use my overlander traction boards. Taylor pulled me forward, subsequently got stuck, so I pulled him backward, and then we finally freed ourselves. Copious amounts of shit talking ensued!
Stopped for beers and more shit talking at the Charcoal Kilns
We proceeded to meet the very unfriendly tweaker natives at an old abandoned processing plant, got the fuck outta there, corssed the 395, and took dirt the rest of the way past Diaz Lake into Lone Pine.
Crossed the 395 and found a bitchin' camp spot on the Owens River. Did some fishing, Made a nice campfire, and had some beers. [mention]Do Dah [/mention] showed up at 10:30 PM.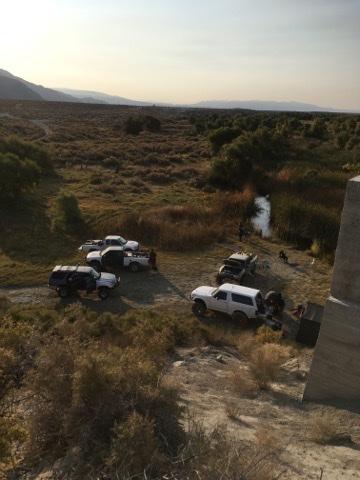 That concludes day 1.
Total miles: 200ish