Joined

Mar 30, 2022
Messages

595
Oct 2013
So last year in August Kayla and I flew out to see her sister in DC. As we flew over the Mojave Desert gazing out the window looking at how much there is to explore out there. Next thing knew we were right over the Grand Canyon. I snapped a few shots continued to stare.
Would it be possible to take dirt all the way from barstow? When i got back I called up Scott.(sdecurti)
And said, "Dude, We gotta do a run to Grand Canyon. You think it's possible? " A few days later Scotty shoots me over a rough draft and said yea man it's 100% doable.
After countless ours of map making / planning We rallied the troops and gave plenty of time for major prep and maintenance. We knew going in this trip was going to be punishing on the trucks and our bodies. Close 1000 miles total for most and 400/500 of those miles were dirt. 5 days Wednesday night- Sunday. 2 nights camping 2 nights in hotels.
Wednesday Night at Barstow Del. 10 pm
Prep for battle
9 Trucks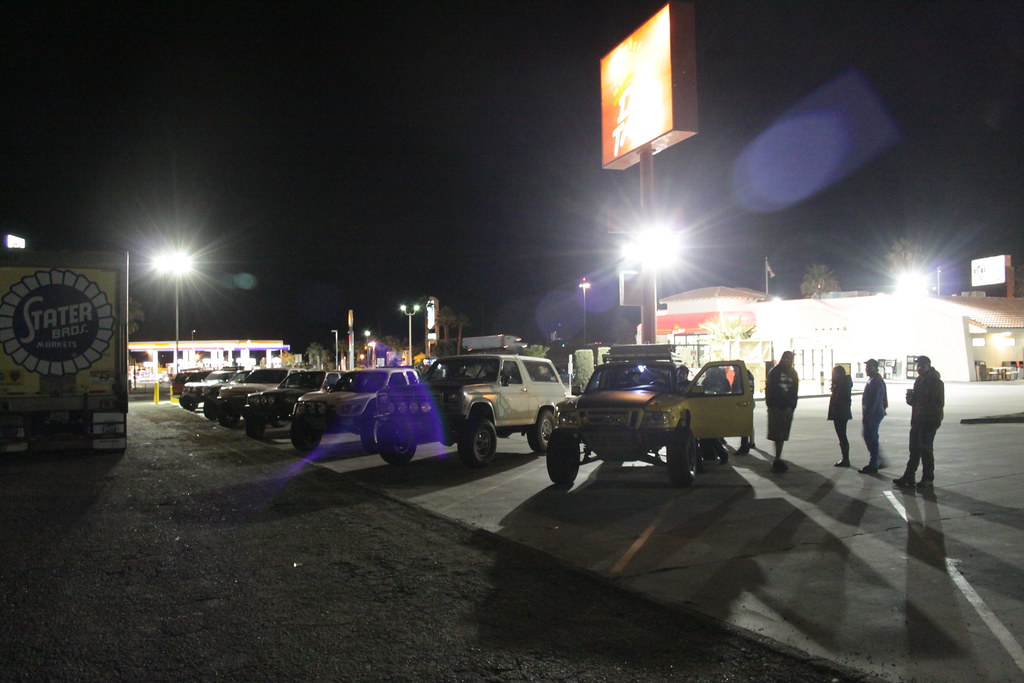 We all topped up our tanks and hit the pike. I-40 to Ludlow or "Ledew" as some of our group was calling it. We drove in a few miles and set up camp. It was like daylight with the full moon out there.