Joined

Apr 4, 2022
Messages

248
California City Bachelor Trip
(In Turboyota format)
When-
4/28/2023 through 5/1/2023
Who-
Myself (XR400)
Austin and CJ (Cherokee)
Clint and Kevin (Polaris Ranger)
@Raceranger97
and Max (Ranger)
Mitch and Austin #2 (Tundra)
Where-
California City, CA
Exact location provided by @WW _RANGER_X
Thanks again. That spot worked out great.
Beers-
…Yes
Mission-
Bang gears and drink beers
Worked my ass off all month prepping my dirtbike and getting my camper together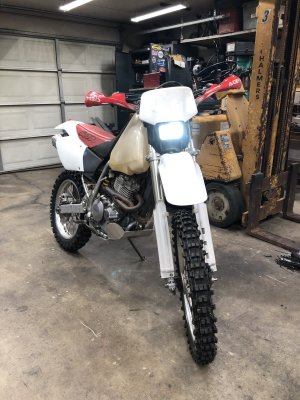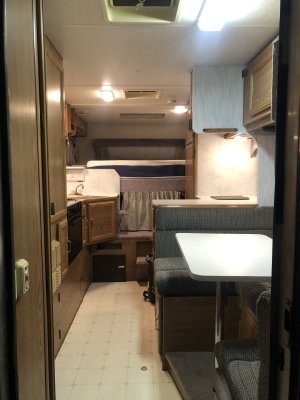 Mitch and Alec hit the road early around about 9 and the rest of us left out about 12:30.. not bad considering I'm typically 4 hours late for trips like this.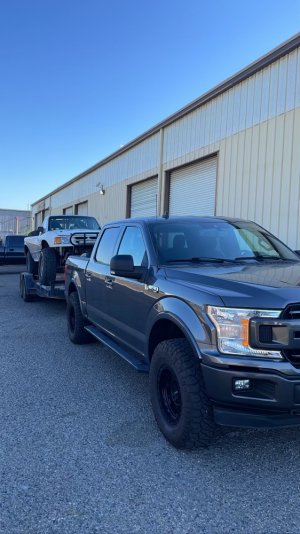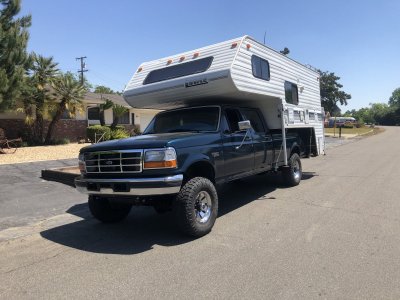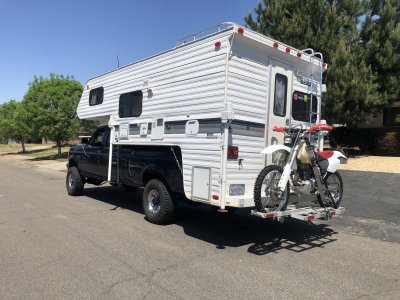 (Peep the missing front fairing.. dumbass)
Arrived at camp around 4:30. Mitch had already broke a rocker and Alec had roasted a tire.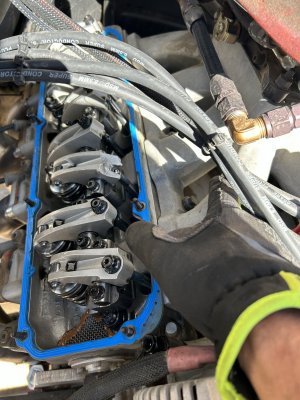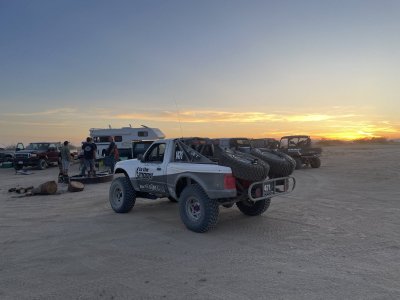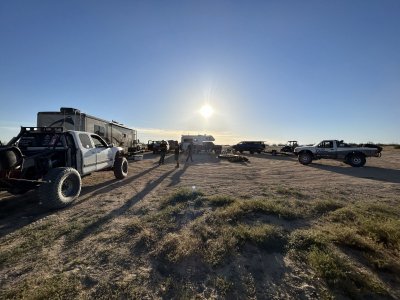 Camping situations..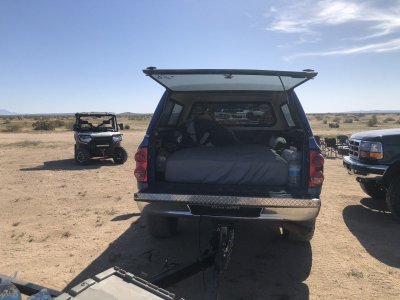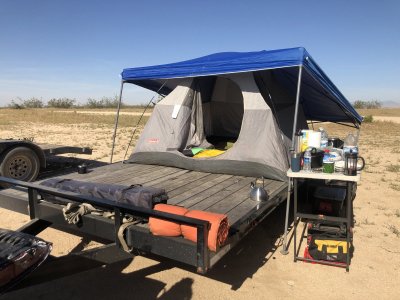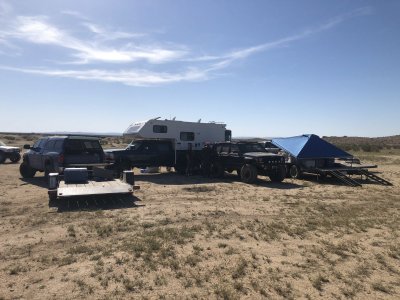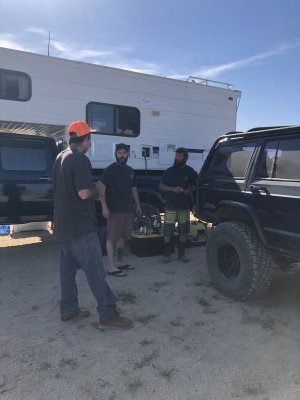 Alec out looking for a date for the night.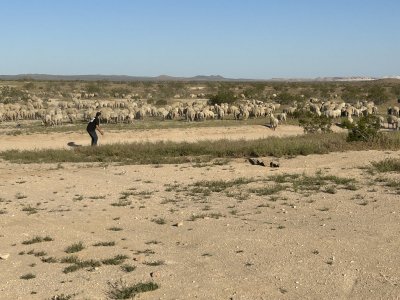 Alec, "Take a picture for Turbo."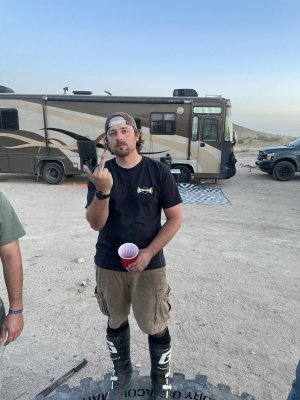 Day 1 to be continued..