Joined

Apr 4, 2022
Messages

445
Picked this up for my chick to have something to enjoy while we're out camping/riding. She's not the most coordinated person, so a dirtbike doesn't make much sense. Also, she's not the biggest thrill seeker, so she doesn't need anything stupid fast or capable. We stay in the forest a lot, and something easy to drive, 4x4, winch, and automatic fit the ticket. Big bonus if it fit in the bed of my truck
Bought it entirely stock with 3,000 miles. So far all I have done is modified the bumper to have an aluminum skid, tabs for lights, and HF winch. I'm really impressed with how capable it is, and I'll be building a new cage and adding bucket seats/harnesses/doors as soon as my truck is done.
Here's how it was when I bought it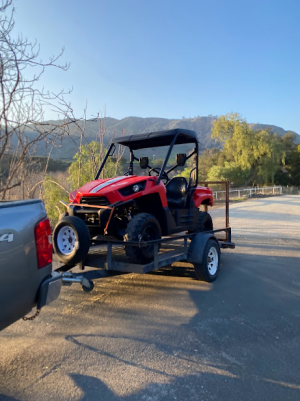 Fits great in the bed of the truck. Snug fit, but a cool setup. I don't feel it back there, no additional sway... if anything it rides nicer now with the extra weight lol.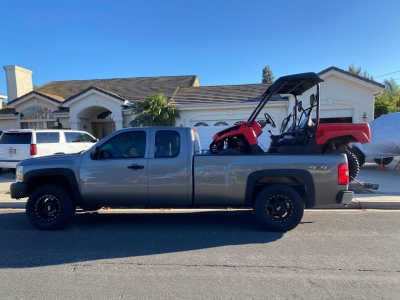 Here it is now with the above work done, and I changed the tires out for some good used tires that are an inch bigger (27" now)