Joined

Mar 30, 2022
Messages

1,043
The Laughlin Rage At the River event is always a good race to go and spectate.
@sdecurti
and I started scheming to see if we could make the trip happen. Basically we had to ask our wives
. With some puppy dog eyes they both said yes! Time to rally up some troops. Billy and Brian said they were down and the trip was set into motion.
Time for a little bit of prep on my end. I didn't actually prep anything under the truck but more of prepped the back of my truck for some Prelander Camping.
On Sunday night (the weekend before) I started making some measurements and put an order together for some material for my wife to pick up on Monday. Thanks dear.
Plan was to make a pretty simple but strong cage to hold my new to me GoFastCamper (GFC RTT Superlite).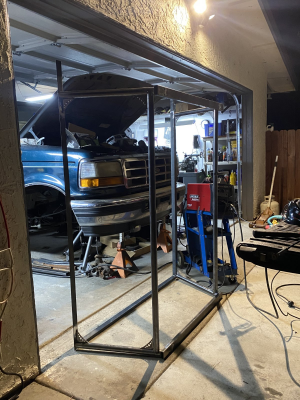 A couple of nights of fab got me to this point on Wednesday night.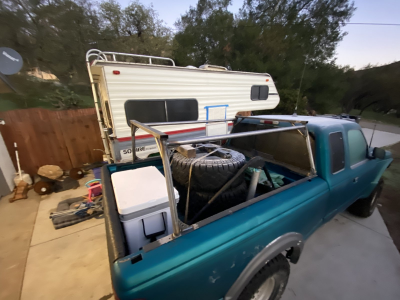 On Thursday night it was time to bolt everything down, put a strap on the cooler and load up some wood.