Joined

Jun 28, 2023
Messages

3
Whats up people! Im Troy, I grew up in SoCal but now live in Lake Havasu. My whole life has been two wheels... my dad had me racing bmx when I was like like 5, then mountain bikes shortly after. At the time there wasn't any full suspension bikes available for young kids, so my dad would buy extra small womens frames and put the smallest components possible on to make me fit. Mountain bikes became a full time thing for us, I picked up a couple sponsors, travelled the country racing, and put a few National Champ titles on my back. As I grew older I stopped racing as much but continued riding as it became the favorite things for my friend group to do. Heres some shots from the teenage years to warm your hearts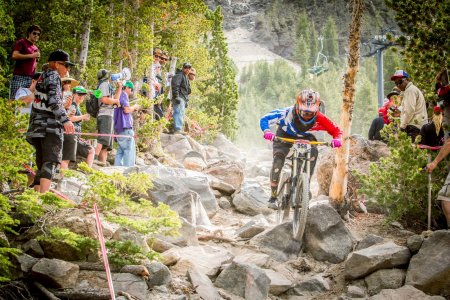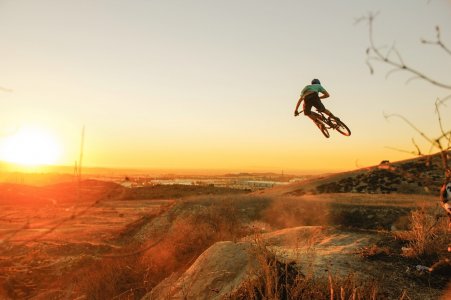 Nowadays MTB is mostly a winter activity because its hotter than hell in Havasu most of the time. But the riding is pretty sweet, its usually just my dog and I but I recently got my wife a bike and she's been killin it.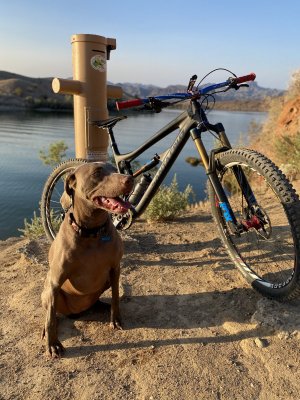 2nd run of the day at Snow Summit she was hitting the jumps on Blue Steel... super proud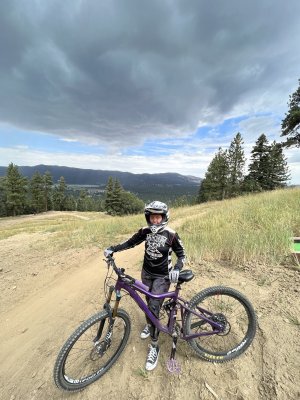 Now on to the offroad portion... my experience offroad in 4 wheels was limited growing up, we usually stuck with dirtbikes or mountain bikes. But my pops bought a RZR back in like 2014, and literally the first time I got to drive it, I rolled it within the first 30 seconds LOL. Dad wasn't happy.
Up until last year I borrowed his RZR occasionally but kept to my dirtbike. I reeeaally wanted a SXS of my own because I liked the idea of being able to casually drive it around town (practically no rules in Havasu) and go offroading with my buddies. I saved up and had enough cash to buy a 2 seater, probably a YXZ. But then I had a striking realization that a Jeep XJ may be a better fit for my needs, especially since bringing the dogs along on full-day adventures sounded way more fun. I had no interest in crawling, but just wanted something that did decently well offroad and had AC to keep the wife happy.
Bought this bad boy bone stock in September 2022. 231k miles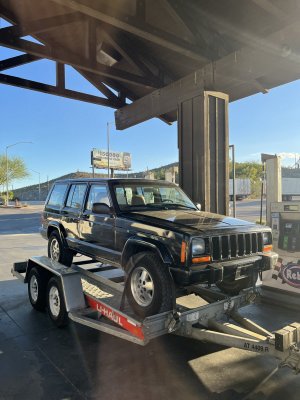 Final product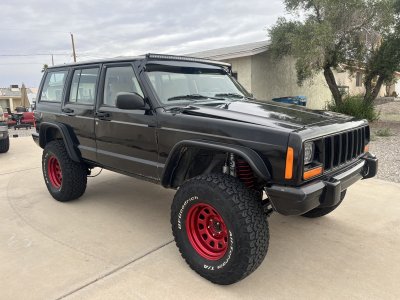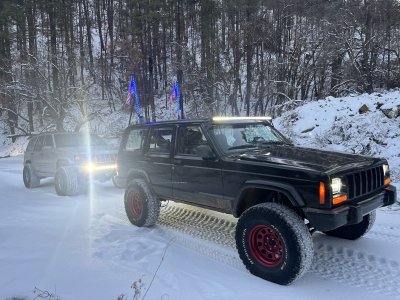 Drove the shit outta that thing all winter for the 2022-23 season. Took it on a 300 mile offroad trip, Cinder Hills, KOH, and a bunch of local stuff. Then an interesting trade deal came my way that I couldn't pass up... A lady had a RIGHT hand drive Japanese imported XJ, with full hanneman fiberglass, and only 51k miles that wanted to trade.
Here it is currently after a bunch of modifications. I'll save the rest of the details for the lil build thread.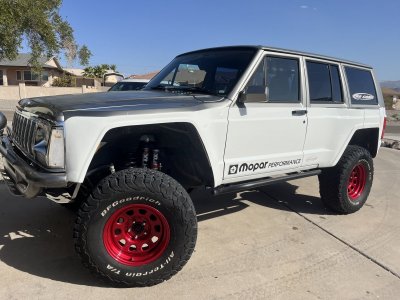 Happy to be on board!