Joined

Jun 13, 2023
Messages

9
Howdy,
New user here - was a lurker on DR years ago Excited to participate more here! I am a master certified ford tech, but started working in finance a few years ago.
I have a '97 Ranger that's now got a long travel D44 setup from Giant motorsports and 2.5 locked offroad coilovers and 2.0x2.0 bumps. The rear is a Deaver F31 spring kit with beltech shackles and Kartek drop hangers and Fox 2.0 factory Race resi smoothies. I have some 2.5x16 bypasses and bumps for the rear, but no time to put it together!
The truck is also ls swapped with a 4.8 that is cammed and has some other goodies. It also has a built 4l60e and a np241c t-case. Axles have 4.56 gears the rear 8.8 has a powertrax no slip locker and the front has a traclock limited slip.
Next steps are the roll cage and adding the rear bypasses. It also needs a better cooling system at some point, but it does fine unless I'm pushing it in the florida sugar sand.
I have some prerunner buddies in the south east and we get together every couple months or so, but mostly I offroad in Ocala NF and citrus WMA.
Looking forward to learning lots more on here!
Here are some pics in various stages:
Stock: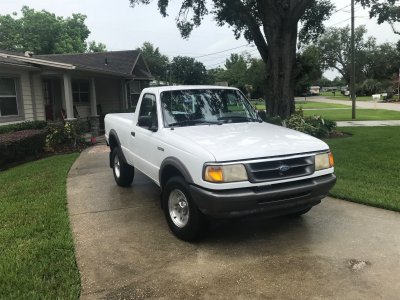 4in Scrap lift, extended Radius arms, custom bumper - bilstien 5100 and cooper 35's: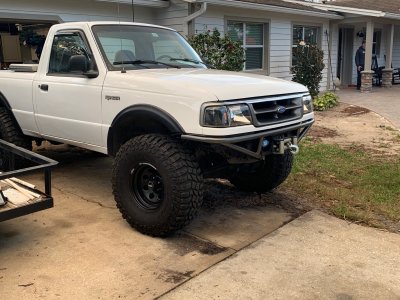 LS Swap In progress: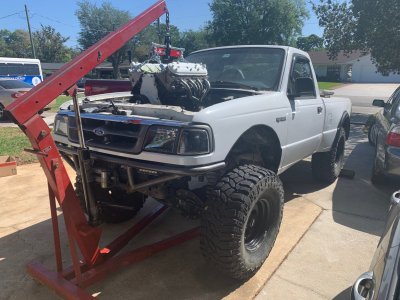 Giant engine cages and Completed LS Swap: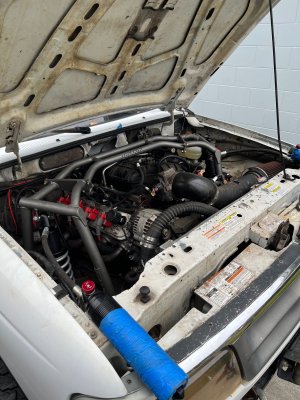 Hooning Sideways: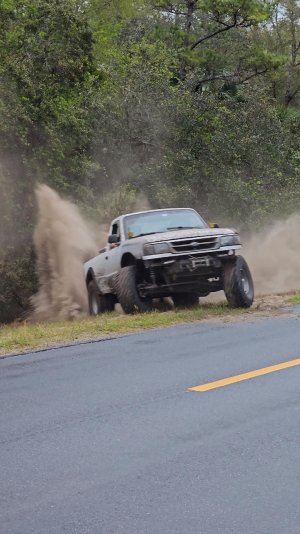 Hooning Up: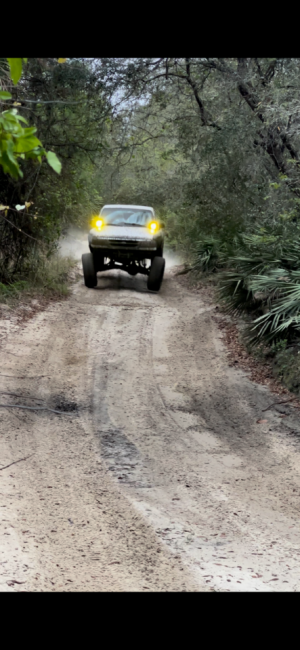 Hooning Down: