Joined

Mar 30, 2022
Messages

592
Well Sdecurti has also elected to fall on his own sword. (seriously what the fawk are we all thinking ) So upon his request we put together a little desert trip. Actually he just told us to get our rigs ready and the dates. He planned the trip and did all the mapping. Not bad for a old guy. Now those of you that haven't had the pleasure of meeting Sdecurti ( Scotty) hes 30 going on 900 years old. He's into the finer things in life. Matlock, Ensure, Centrum Vitamins, Driving like a Sloth etc. The game plan was to Cruise out Thursday night after work camp off of Bessemer wake up check out KOH for a few then hit the pike to Laughlin where we hoped to arrive late afternoon to our luxurious Suite at the Colorado Belle. Hit a few jackpots at wheel of fortune, Cruise over to the classy bikinis for a refreshment and end the night at the losers lounge. Wake up at some time before noon hit mojave road home camp in barstow Saturday night. Sounds great rights... Well most of if went to as planned.... To Scotty!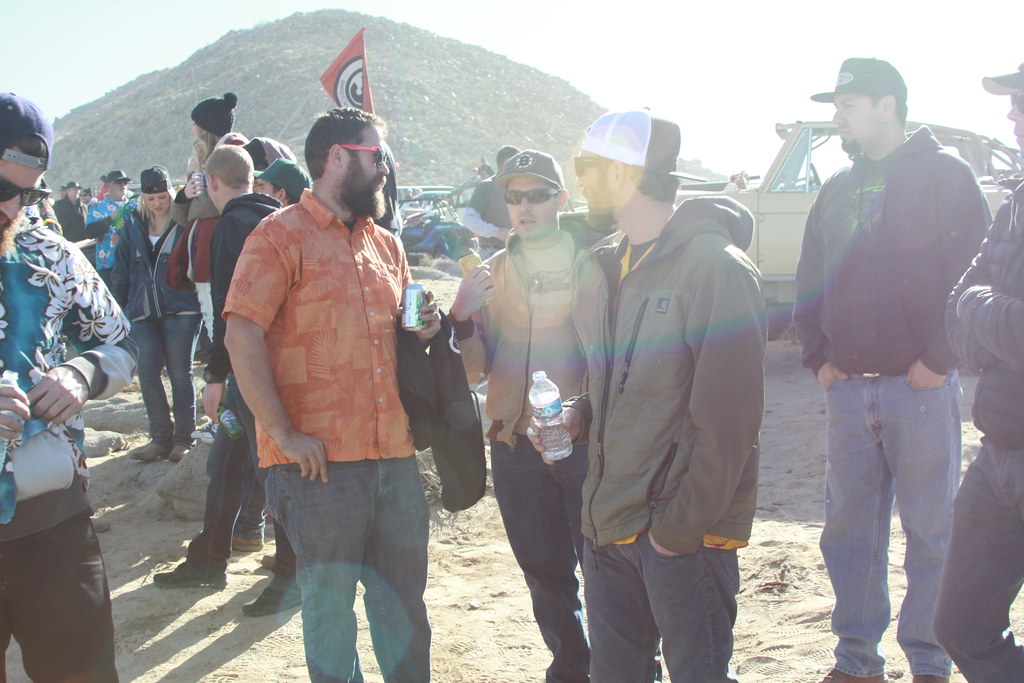 Tommy at poly working lol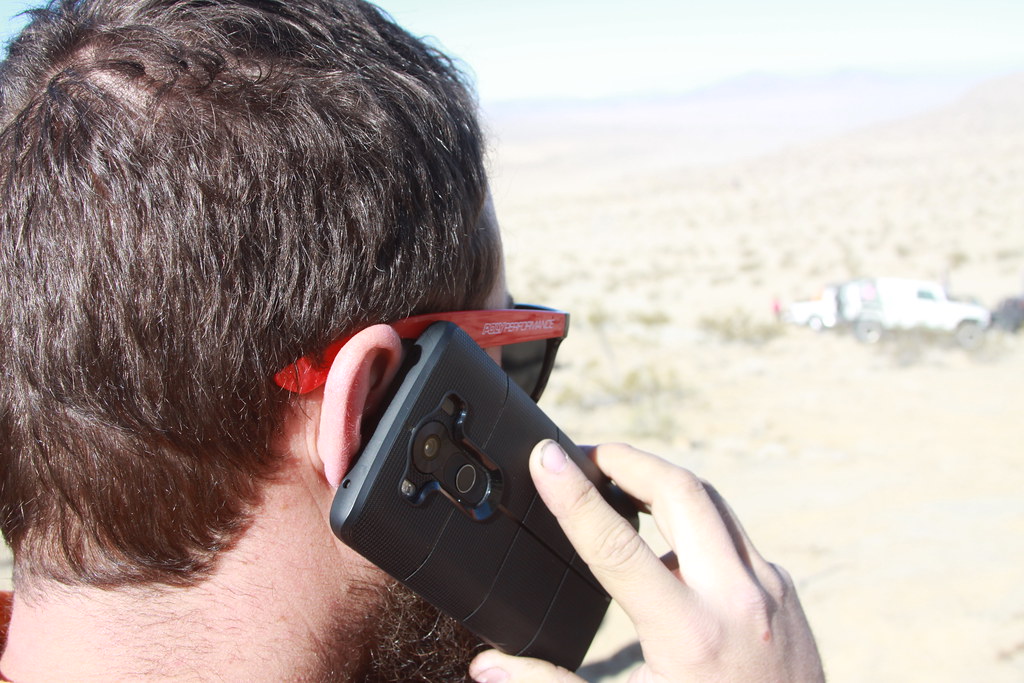 We were going to just cruise by hammer town to show a few of the guys that hadn't seen it before. When we get a call over the radio from Mikey and Tommy. " the Bronco is down, ripped the shackle mount off the frame" What! We all headed back see what we can do to help.
We decide we would pull the shackle and let the leaf spring rest on the body and just limp the truck to Hammer down and hope to find a welder. So a few of us set out to hammer town again to find help... We get into hammer town. Walking through the racer camp area. I spotted the GFO trailer and remember he had raced the Every Man challenge the day before....luckily he was in his pit hanging out. Had a Flux core welder. Score! Called Mikey an Tommy they met me at the gate and went to work.