Joined

Mar 30, 2022
Messages

592
So back in Sept started to put together a trip together for Thanksgiving all of the guys and their families to cruise out. started out with just a few trailers going out need up being about 60 people 8 dogs, 12-15 trucks, few bikes, rhinos, quads, Subaru.
Wednesday afternoon bailed early from work. Met up with Sdcurti and hit the pike. 405 was a parking lot. so we thought lets take balboa and skip this nonsense desert to shred.
Wellllll a few other folks had the same idea lol
Even Olive was like wtf
2 hrs later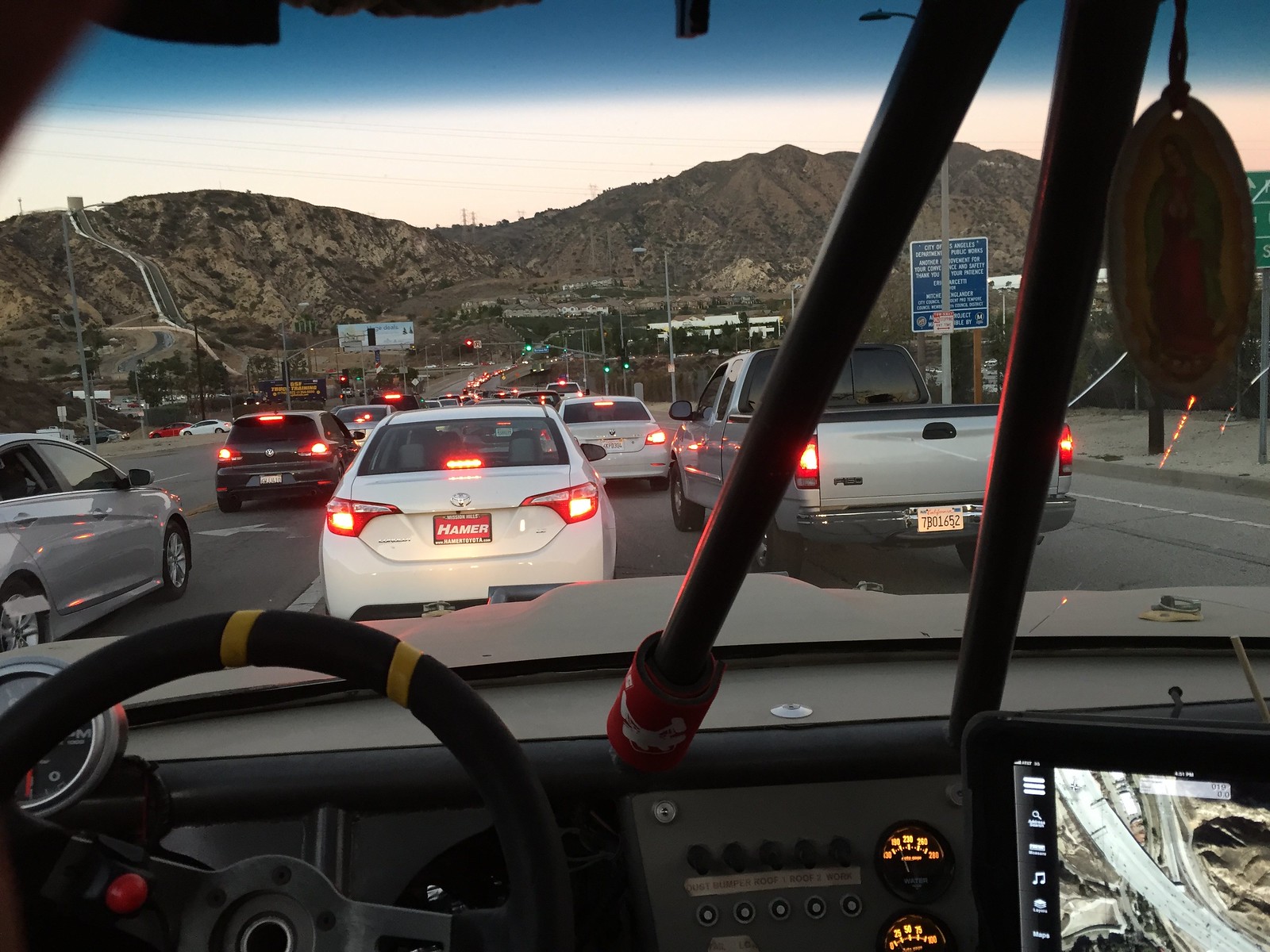 We made it to the 5 - 14 interchange. hit the 14 and it was wide open.
got into palmdale lancaster area i radioed into scott that I was getting hungry and i need to install a sweatshirt cause it was getting cold. my passenger window fell off the track at my office a few hours prior. haha. I told him i was going to pull off. So we pull into pit i tell him that I'm going to fix my window. while he goes in and grabs us some food.
I had the new part i needed with me or so i thought i did lol.. I get it all torn apart. (I've got it down at this point only takes about 10 mins to everything pulled out.) go to bolt up the new window regulator only to see amazon sent me the driver side not the passenger side! Perfect! I reinstalled the old broken regulator and we got the window back up with a little finesse. Did not reinstall the crank, so it was up for the weekend
tucked in my Co dog after we finished up eating. Down the road again packed like sardines lol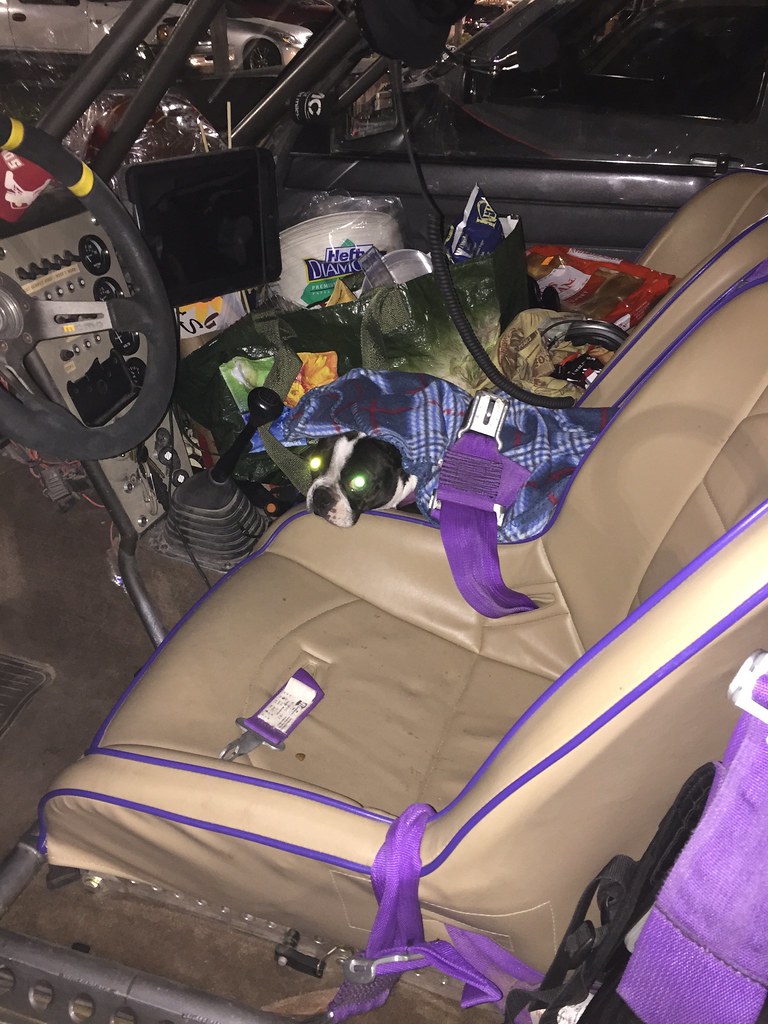 We cut through cal city and blasted over to camp unloaded our truck and hung out around the fire.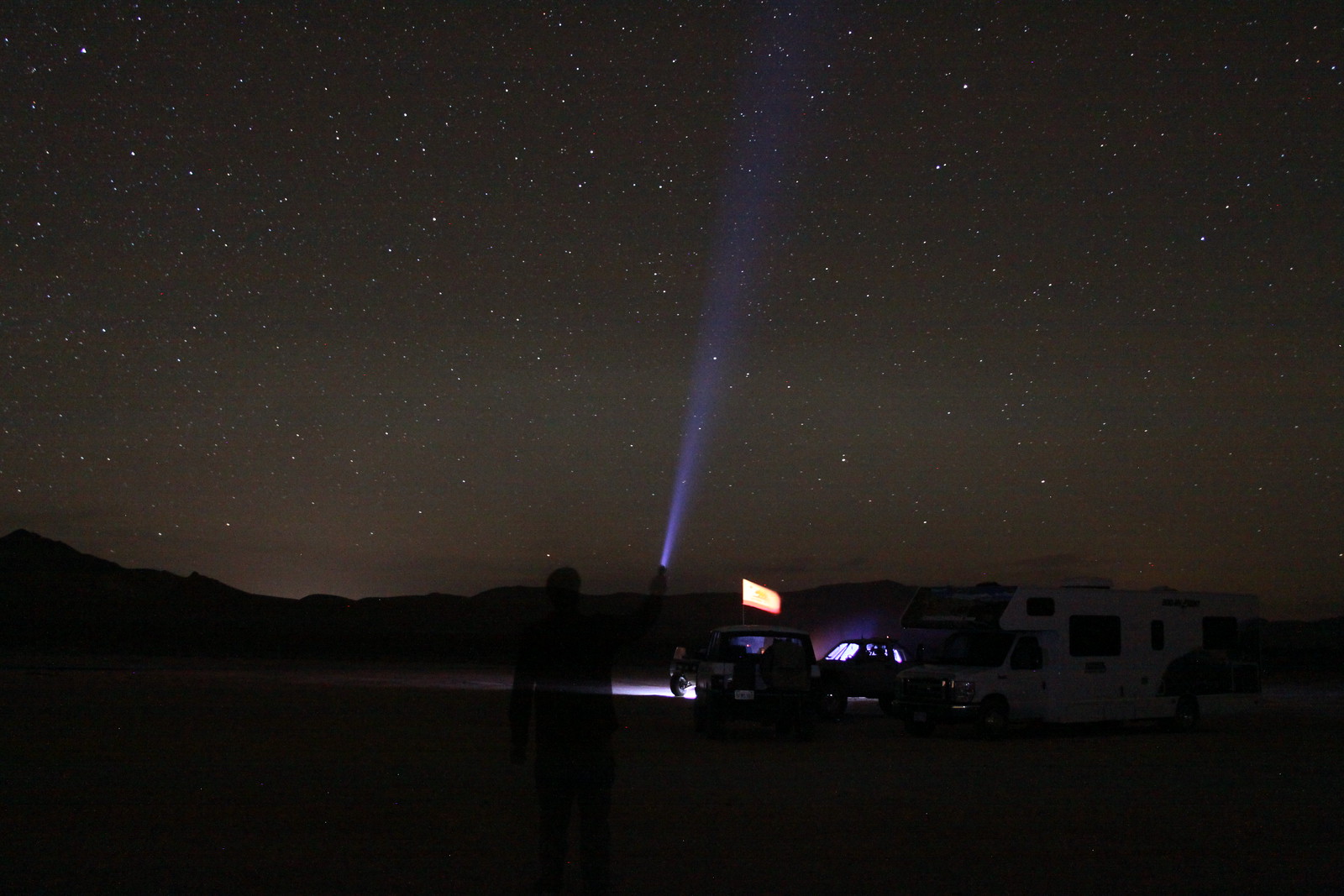 Stars were our in force
Thanksgiving AM was up at sunrise due to my parents bassett hounds walking around in the RV waiting to be let out to pee.
End up getting a few epic shots.