Joined

Mar 30, 2022
Messages

595
Well as some of you might know. Only1mikey is getting hitched in a few weeks. So in a similar fashion, we had to have the proper send-off. The mission was Mojave RD Barstow to Laughlin and back. mandatory attire was track suits. and yes it was hotter than a whore on payday out there in the Mojave Preserve. But that didn't stop us.,a bunch of other things did, well at least slowed us down. We'll get into that later. Enough babbling....
The man of the weekend....im lovin it
We met up 2pm Thursday In Simi valley then hit the pike towards Barstow.
Carlos (gimmesand), yours truly, derek in the 4 runner, Danimal in the brown trout , JesseA in the Dodge, Bruce in Bronco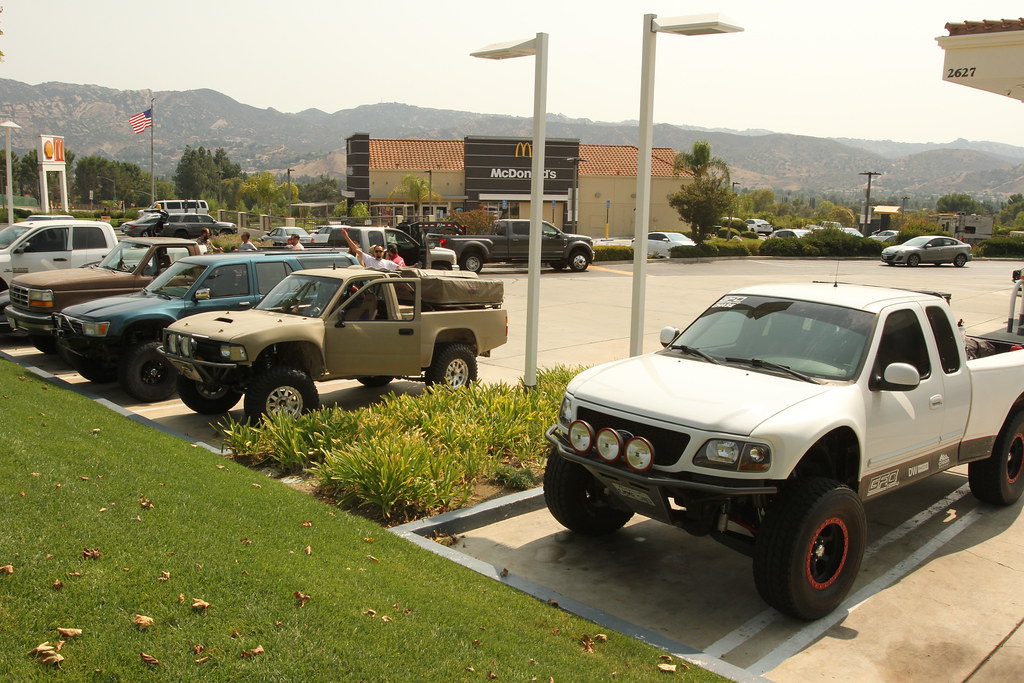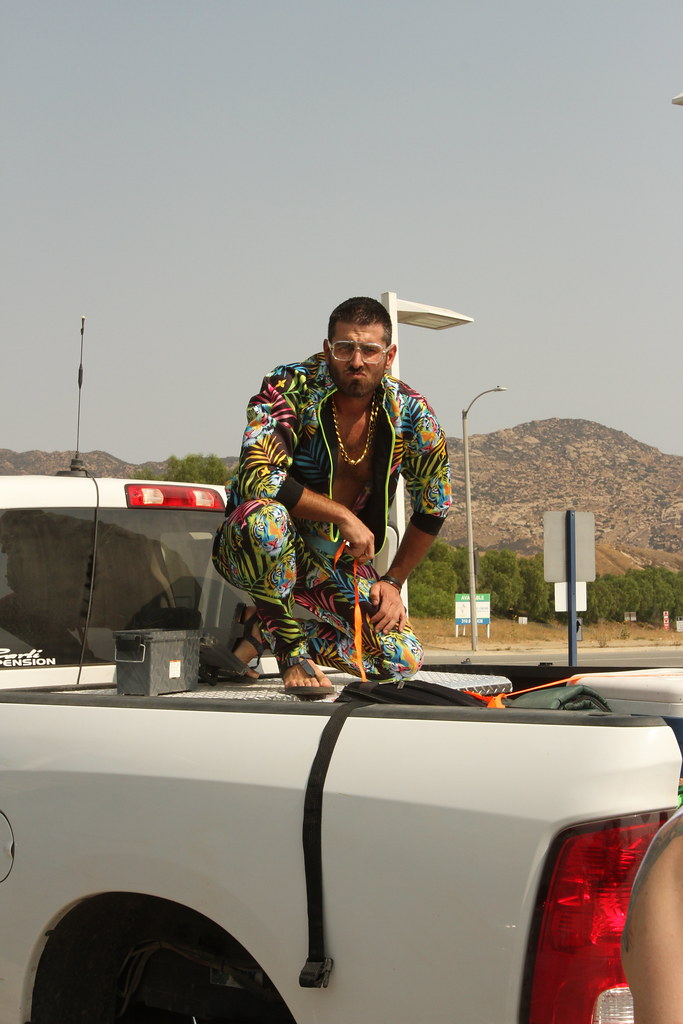 Made it to Del
Waited around for a bit for the rest on the squad to show up. matt, Flaunt and Stevyboy and billy (Rustbucketracing )
Met up and down the road we went... Cruised into camp maybe 20 miles or so just outside of Afton Canyon.
Whipped up a feast
yea he's been working out... P90x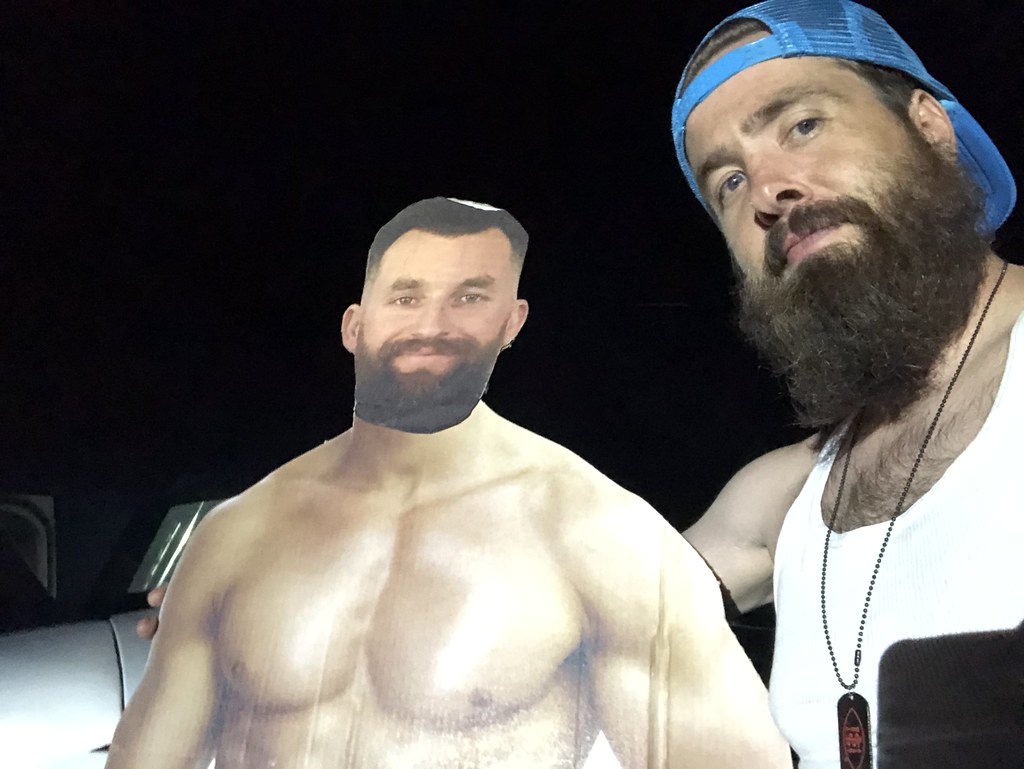 oh and lets actually back up a bit. on way in to camp. Flaunt wasted his passenger side extra cab window.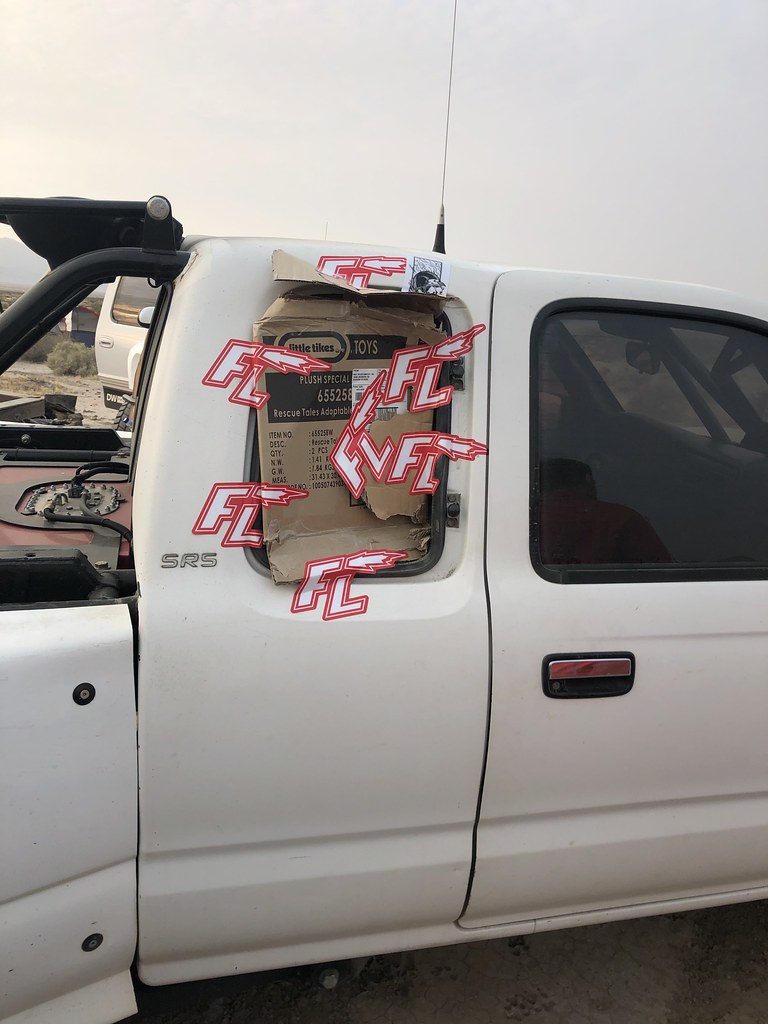 We did what any good group of friends would have done and that was laughed and found a random little tikes cardboard box on the side of the trail and make a window.
Any ways back to the morning.... Flaunt woke up to his brand new Toyo flat
Ended up being a little rock about the size of acorn right in between the tread... Got the rock out and threw a plug in and that was that. Cleaned up breakfast/ camp and hit the trail.
We got a pretty decent start considering the size of the group and the amount of sport sodas that were consumed the night before. All of us chatting it up on the radio having a grand old time... as we come into a sweet little dune section Scotty and I warn everyone to stay on it ( we were leading in the mouse) . We made it all way through with ease, the trail was pretty well burned in compared to the last time we ran the section in 2013 i think it was. Then there are a few calls on the radio. Flaunt is having clutch issues. So we stop and waited for a min. We could them stopped a ways back. I decided to spin around and head back into the sand...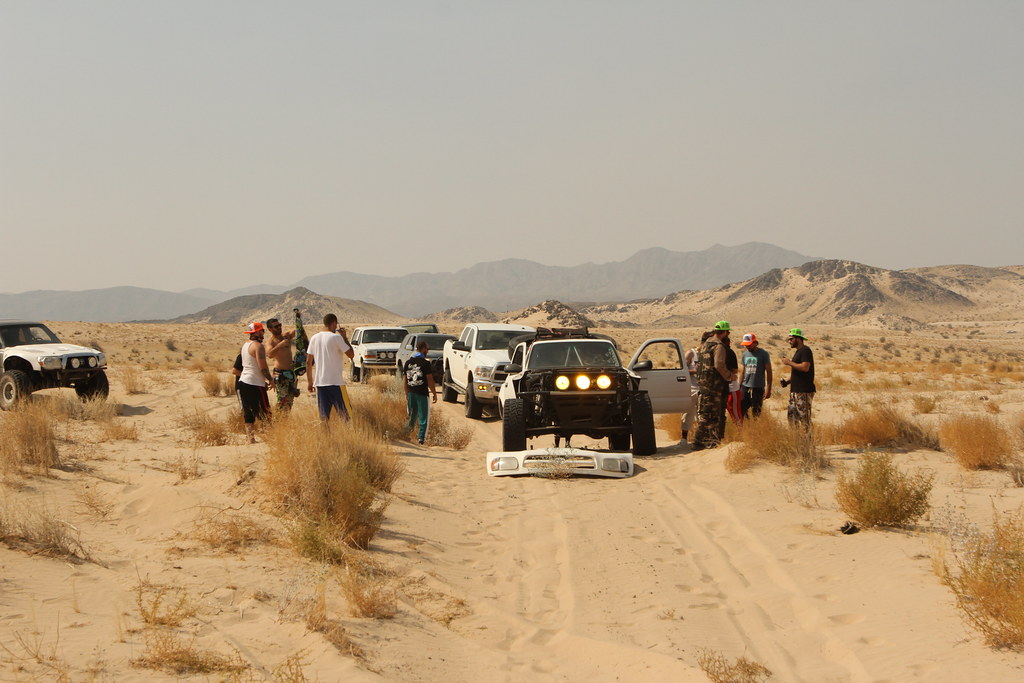 As we are pulling up we are hearing Billy and Los talking back and forth on the radio.... Billy is stuck and Auto locking hub won't engage.
You can see my parking spot was less than prime... Didn't really think that one ahead....
Mikey wasn't providing as much traction as I would have hoped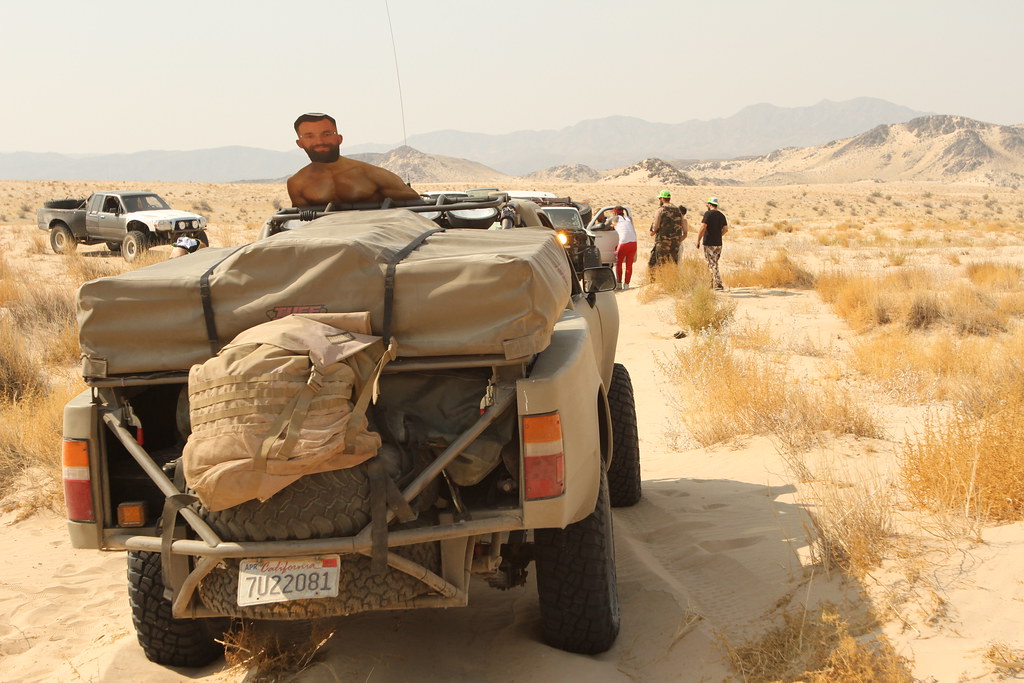 Got flaunts clutch issued dial, Billy got out and met up with the group and I with the help of 8 grown men was extracted out of my parking location. It was Soffffffffffffftt should have brought my traction boardz haha.
On the road again. for another few miles when flaunt said he was hearing some good vibrations from motor... End up figuring out he delete one of the fan blades.
Finally took a right on to Mojave road and head to the mail box for lunch...
Met up with this strapping young gentleman