Joined

Apr 11, 2022
Messages

75
Location
- 6/11/21 -
I woke up nice and warm and made sure to make a note in my notepad that my sleeping bag kicked ass! I made camp at an elevation of 10754 ft and slept like a log all night long. I quickly got moving and it didnt take long to make the summit.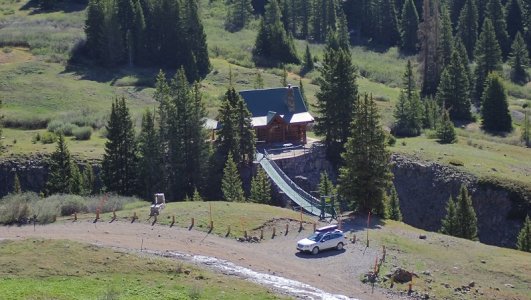 If you don't mind heights and want privacy for your next vacation, this next tiny house rental on Airbnb is going to be pretty appealing to you! This picturesque home is perched high on a mountain in Lake City, Colorado and is reached by its own suspension bridge! Once you reach the home, you'll...
www.itinyhouses.com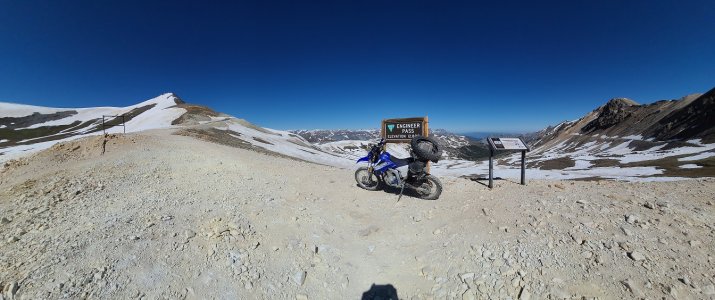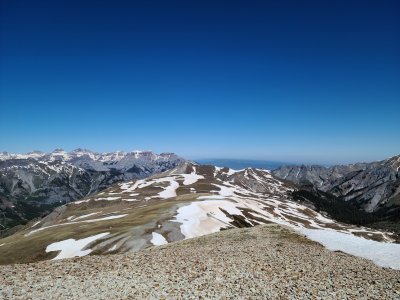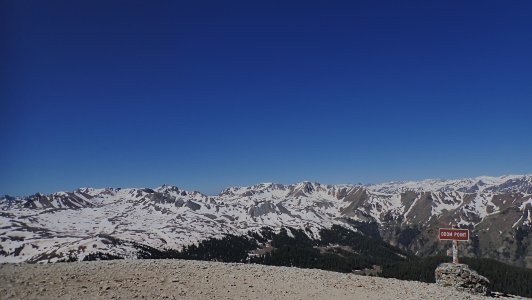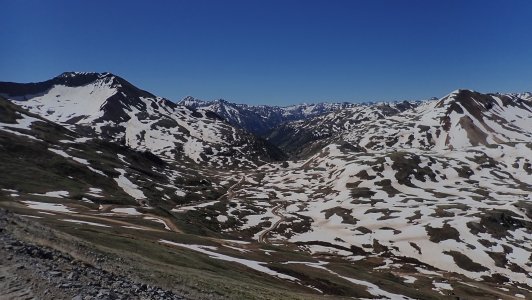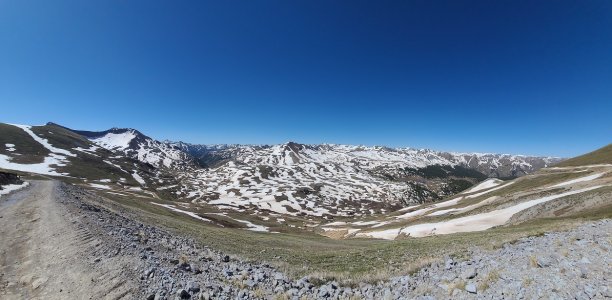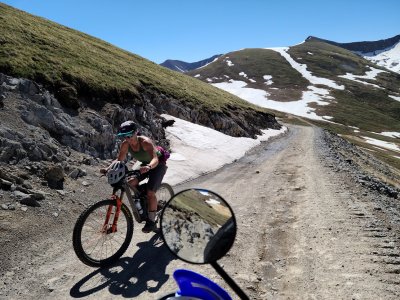 Shortly after making the summit and taking lots of pics, I ran into a couple that were riding bicycles up to the summit. Any feelings of accomplishment went out the window after seeing that. While the guy wasnt very talkative and was huffing and puffing coming up the hill, his lady friend was super chatty and in great spirits as she was gingerly cruising her way up the side of a mountain - total beast!
Once I made it to the bottom of the hill I stopped to consult my GPS to figure out where I was heading next. As I consulted the almighty GPS, a rider on a Honda Africa Twin came down from Engineer pass, followed a few minutes later by another guy on BMW GS. They introduced themselves as Chris (on the AT) and MJ (on the GS) and they had both camped at the same campground the previous night. Chris was from Virginia and he was running the TAT (the normal direction) too, and MJ was from Oregon and just happened to be in the area doing some riding.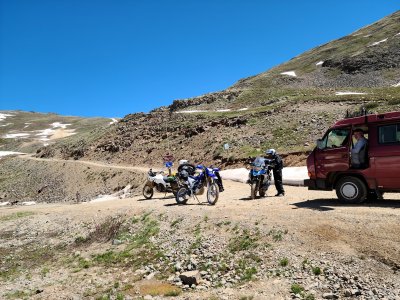 The guy in the VW bus came cruising up a few minutes later (from lower elevation) and told us he was planning on going up and over Engineer pass. The 3 of us tried to explain to him that there was no way his bus was making a couple of spots heading up the hill but he refused to believe us and insisted he was going for it. When we all asked him to wait a few minutes 1st so that we could get setup in strategic locations going up the hill with our cameras ready you could see the "hmm, maybe theyre not kidding" look come across his face. Much to my disappointment he changed his mind and the free carnage shit-show was cancelled, damn. Chris, MJ, and myself decided we were all heading towards Ouray and figured we'd ride that way together. Chris did a bunch of custom tin work on his AT and as someone that rides an AT as my daily transportation, I was drooling over some of the trickery he had done to his bike.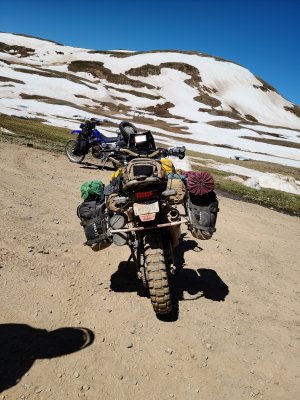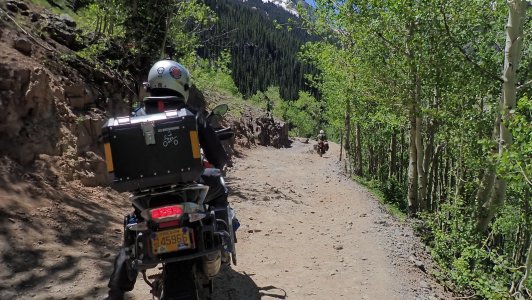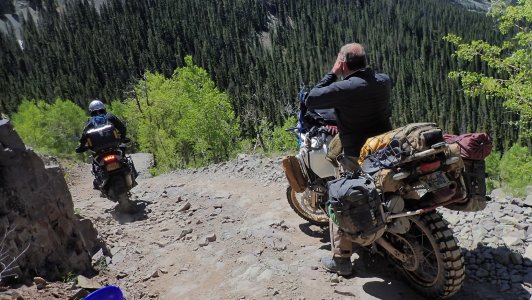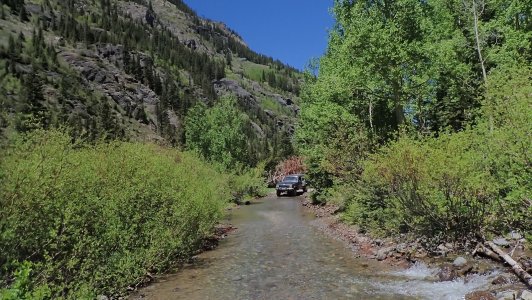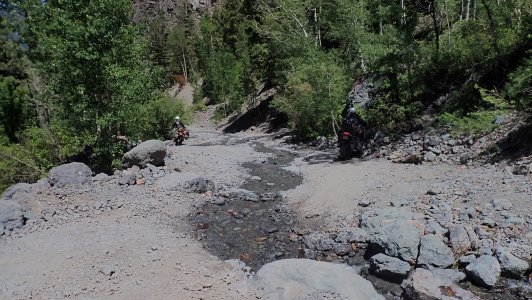 Watching those guys struggle through the intermediate-esque roads we were on made me thankful I was on the much lighter and nimbly-bimbly WR250R through that stuff. After they struggled through the dirt roads we all eventually ended up hitting a few miles of pavement before getting into Ouray. The 3 of us grabbed lunch at a local sandwich shop and BS'd for a while before Chris took off to continue his TAT ride, and MJ and I headed back to Lake City where he and Chris had convinced me the nicest campground in all of CO was.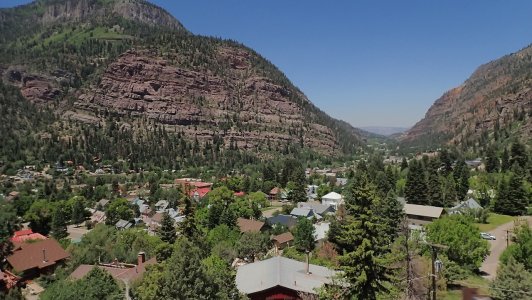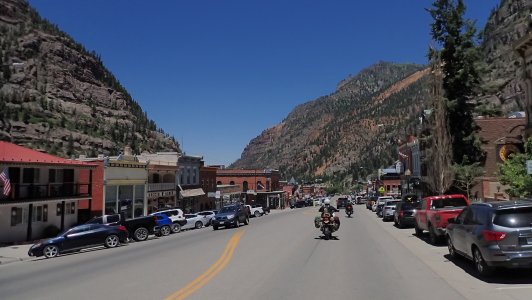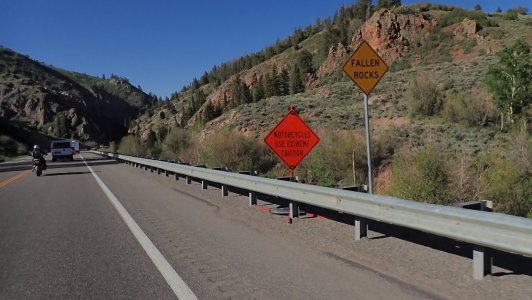 MJ and I made it to the Elkhorn RV Resort and I grabbed a tent spot. The place was nicer than he and Chris had described and I definitely recommend it to anyone that happens to be in the area. I was able to do laundry and get cleaned up, and the owners BBQ'd up some sausages and fed a bunch of us dinner, just a great experience for sure. I knocked-out early and got a great nights sleep, CO was a badass state and the views kept getting better and better.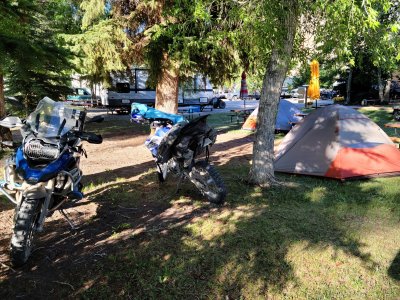 Last edited: